Post
Published on December 2, 2021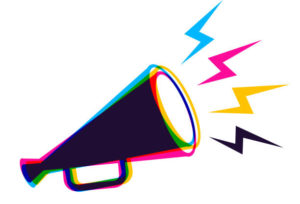 The Synergies of Planetary Health Research Initiative is recruiting a research assistant to conduct a research project on one of the themes of the Initiative and to support ongoing research projects. The position requires a commitment to demonstrating and developing skills in research leadership, professional writing, project management, and knowledge translation and communication.
Duties
Under Prof. Idil Boran's supervision, the Synergies of Planetary Health Research Initiative and Lab Research Assistant will:
Support the transdisciplinary research of the Synergies of Planetary Health Research Initiative
Conduct a research project in one of the themes of the Synergies of Planetary Health Research Initiative as part of their PhD studies
Coordinate the Synergies Lab, composed of roughly 6-8 members, including undergraduate students
Provide support and training to undergraduate members of the Lab and RAY students
Support partnership development, correspondence with partners, and outreach
Support the development and submission of grant applications
Assist with filing, recordkeeping, and reporting
Support event and workshop organization and communication outputs
Support the international data collection and analysis team
Research Acitivites
Create annotated bibliography
Attend meetings and provide support
Write reports and policy briefs
Participate in coding with the international data collection and analysis team
Tabulate data
Edit and format drafts
Correspond with partners and workshop invitees
Qualifications and Experience
Master's degree and currently enrolled in a PhD program in a related field
Training in subject matter (global governance, intergovernmental organizations, local and regional governance, non-profit organizations)
Demonstrated interest in environmental governance, global goals, global health, and governance
Demonstrated interest in international organizations and multilateral conventions and processes – IGOs in UN system, INGOs, NGOs, and sustainability networks
Critical thinking, design thinking, problem solving, research creativity
Research project design and implementation, including demonstrated knowledge of research methods (quantitative and/or qualitative and/or integrative)
Excellent communication skills: professional written and interactive correspondence, public speaking, and presentation
Demonstrated skills and experience conducting literature reviews, data collection, and analysis
Excellent analytic skills for understanding, sorting, and categorizing complex information. Skills and resourcefulness in drawing mind maps and tabulating information is an asset.
Reading and preparation of reports and grey literature
Demonstrated skills using York University Library resources, including search engines
Excellent interpersonal skills, including international and cross-cultural communication
Demonstrated note-taking, journal-keeping, and filing skills
Excellent computer skills (word processing, email, database, spreadsheets, forms, and slides; facility with Office 365 Apps). WordPress editing skills are an asset. Social media communication skills are an asset.
Eagerness to learn, support, and take on initiative
Demonstrated organizational and time management skills
Ability and willingness to work both independently and as part of a team with researchers, students, and staff
How to Apply
Please apply with your cover letter and CV using this form by 11:59 p.m. EST on Sunday, December 19, 2021.
You may also be interested in...