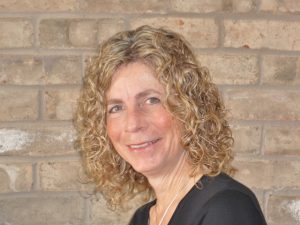 Professor Connie Mayer has been appointed as an Honorary Professor in Human Communications, Development and Hearing with the School of Health Sciences in the Faculty of Biology, Medicine and Health at The University of Manchester in the United Kingdom. The appointment is from September 2018 to September 2021 and is in recognition of the ongoing collaborative work and research that Mayer has been doing at the University of Manchester.
During her appointment, Mayer will continue to work on various projects with her colleagues, Dr. Helen Chilton and Dr. Wendy McCracken, including an investigation of Theory of Mind (ToM) in the written language of deaf students. A paper on this topic was recently published in the Journal of Deaf Studies and Deaf Education, and two follow-up studies are underway—one of which involves collaboration with the Royal Shakespeare Company.
Another major project that Mayer will be working on with her colleagues in Manchester during her appointment is a 2-day conference, Deaf Children Now: Changing the Conversation, scheduled for June 24 and 25th, 2019. The conference will bring together world-renowned specialists from the fields of Deaf Education, Speech and Language, Audiological Science and Audiotechnology, Genetics and Neurology/Behavioural Sciences with the aim of working across disciplines to better support deaf children and their families. Mayer will be giving a keynote presentation on the topic of literacy development in deaf learners.
Mayer is co-academic coordinator in the Deaf and Hard of Hearing Teacher Education program in the Faculty of Education. Prior to coming to York University, she worked for more than twenty years as a consultant, administrator and teacher of deaf students from preschool through post-secondary. Her current research focuses on early literacy and early intervention, cochlear implantation, bilingualism, and models of teacher education, including an ongoing SSHRC funded study investigating the literacy achievement of school-aged deaf learners.
She has presented widely on these topics both nationally and internationally as well as having authored numerous journal articles and book chapters. Her co-authored book, Early Literacy Development in Deaf Children, published by Oxford University Press was released in June 2015. In 2016 she was awarded the Sister Mary Delaney Lifetime Achievement Award in recognition of her work in teaching, research and service in the preparation of teachers of students who are deaf or hard of hearing by the American College Educators of the Deaf and Hard of Hearing.
"The Faculty of Education is thrilled to congratulate Professor Connie Mayer on this exceptional honour," said Dr. Heather Lotherington, Associate Dean, Research in the Faculty of Education.  "Professor Mayer's thoughtful research has profoundly affected educational practice and, moreover, the individual lives of children and adults who are deaf and hard of hearing, to the point where she is acclaimed—and claimed—across continents. The Faculty of Education stands tall in the world of Deaf Education, and credit is due to our outstanding professors. Bravo Connie!"