York University's UNESCO Chair Charles Hopkins is the recipient of the Clean50 Lifetime Achievement Award for his work on a global scale to reorient education towards sustainable development. This prestigious award recognizes Hopkins' focus on creating a better future for all.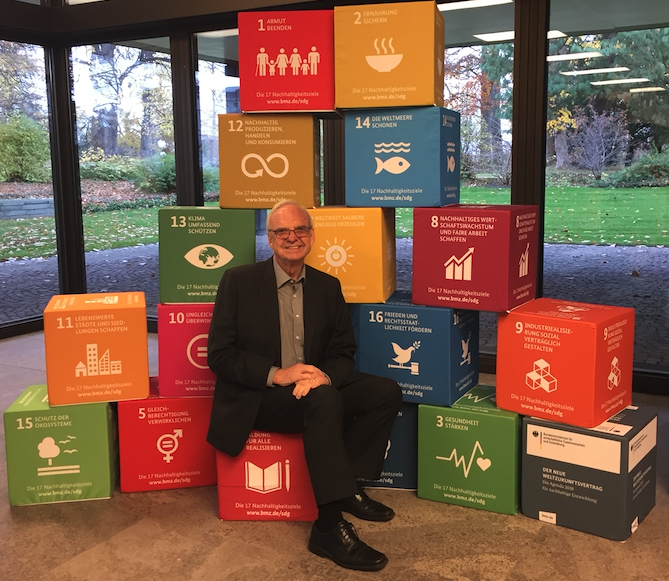 Climate challenges facing Canada can not be resolved by anything less than a collaborative, full assault on every element of the problem. Broad solutions are needed. To create holistic strategies for future economies and imagine better ways of living together in Canada and beyond, thought leaders from all sectors of industry, business, academia, the arts and civil society need to be involved.
Canada's Clean50 award program and annual summit were founded in 2011 by Canada's leading clean tech and sustainability executive search firm Delta Management Group to bring these sustainability leaders together. In its 10th edition, Canada's Clean50 Awards celebrate the 2022 top sustainability leaders in Canada. Fifty remarkable and inspiring individuals in 16 different categories as well as emerging leaders, Canadian business and five selected sustainability heroes will be recognized with Lifetime Achievement Awards during this year's summit, which took place Oct. 1. A record number of nominations were received for this year's awards.
Charles Hopkins, York University's UNESCO Chair, received the 2022 Lifetime Achievement Award for decades of dedicated engagement in reorienting education systems towards sustainable development as well as fostering cross-sector thinking connecting academia with business, industry, the arts and the general public towards a better future for all. As one of the early advocates for place-based and experiential learning as a principal of outdoor schools in Canada during the 1970s and 1980s, his list of involvements is long. He presented to the Brundtland Commission and co-authored Chapter 36 in Agenda 21, the first United Nations implementation plan for a more sustainable future, coming out of the Earth Summit in Rio de Janeiro in 1992.
Since assuming the role of UNESCO Chair in Reorienting Education towards Sustainability at York in 1999, he has been co-ordinating two global research networks, each active in more than 50 countries: the International Network of Teacher Education Institutions and the #IndigenousESD Network. He is advisor to the Global Network of Regional Centres of Expertise on ESD hosted by the United Nations University's Institute of Advanced Studies in Sustainability, and co-director of the Asia-Pacific Institute on ESD in Beijing.
As a member of the President's Sustainability Council at York University and the co-chair of the Knowledge Working Group, Hopkins works to embed the idea of the "university as a whole" moving towards sustainability, placing sustainable development as a theme in the curriculum, rethinking operations, facilities and management practices, and changing the culture on York's campuses.
As part of its new University Academic Plan 2020-2025, York University articulated its commitment to elevate action on the United Nations' 17 Sustainable Development Goals and contribute meaningfully to building a better future.
Original article published in the October 3, 2021 issue of Yfile