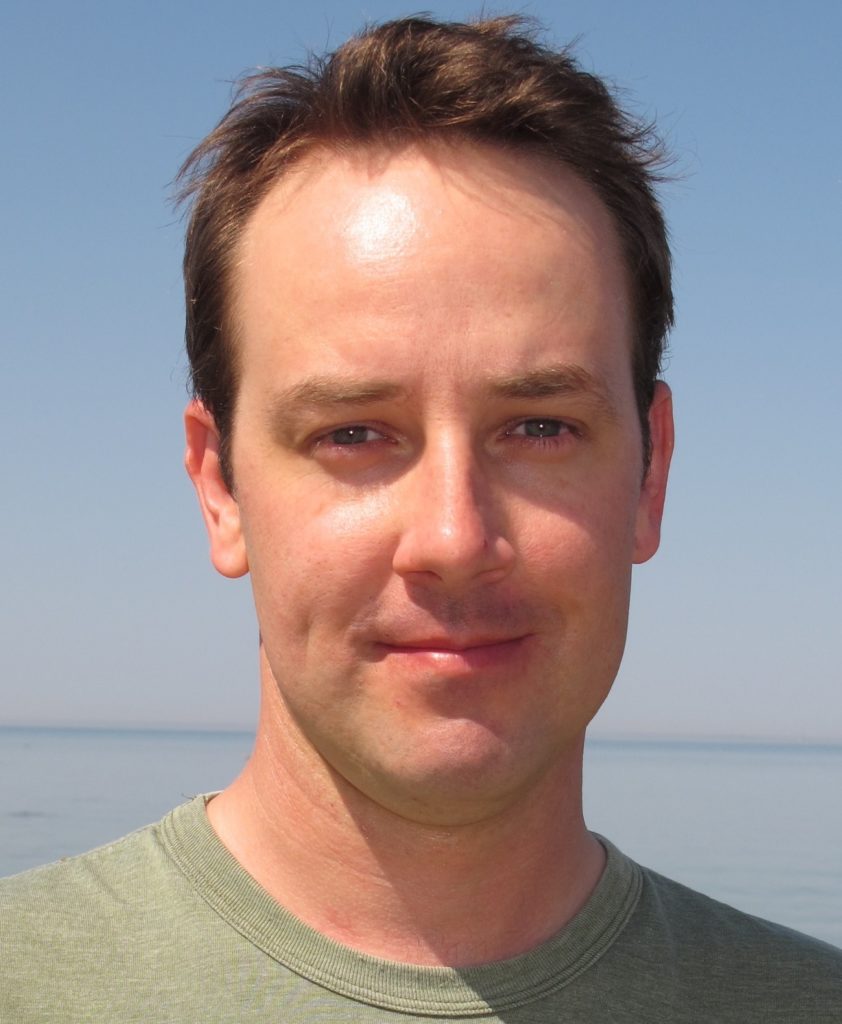 James Stinson (PhD, University of Toronto) is a Postdoctoral Fellow in Planetary Health & Education at York University. His work explores intersections of social, cultural and ecological health and well-being, with a focus on Indigenous youth.
What are you currently researching?
I am a Postdoctoral Fellow working with Professor and Canada Research Chair (Tier 1) Dr. Kate Tilleczek and the Young Lives Research Lab in the Faculty of Education and Dr. James Orbinski at the Dahdaleh Institute of Global Health Research.
One area of my current research is focused on youth and Planetary Health, which examines how human health and well-being is connected to the health of the non-human environment. I am currently the Principle Investigator (with Kate Tilleczek and James Orbinski as co-investigators) on two SSHRC-funded Partnership Grants focused on engaging Indigenous youth in Planetary Health research and action. Both projects have been designed as collaborative partnerships between York University and the Bagida'waad Alliance, an Indigenous environmental organization formed by members of the Saugeen Ojibway Nation in Ontario.
Our SSHRC Partnership Engage Grant is focused on training Indigenous youth in digital video and film-making to document Indigenous conceptions of, and responses to, climate change on Lake Huron and Georgian Bay. The goal is to use film and story-telling as methods to facilitate Indigenous Knowledge transfer between Elders and youth about the changing climate. We also want to promote broader awareness amongst policy-makers and the general public about how Indigenous peoples are experiencing and responding to climate change on the Saugeen Peninsula.
The second project is funded by a SSHRC Partnership Development Grant and is focused on promoting experiential education and land-based learning with Anishinaabe youth from the Saugeen Ojibway Nation. We are currently developing a three-year land-based learning program which aims to support Indigenous youth in connecting to their traditional territory in ways that support their physical, psychological and cultural well-being, and that also supports stewardship and care of the non-human world. This project is aimed at generating knowledge about the importance of the land and environment to the health and well-being of Indigenous youth, but is also about promoting Planetary Health and well-being in a very practical way.
What attracted you to this area of research?
After completing my PhD in anthropology, which focused on Indigenous-led conservation in Belize, Central America, I wanted to shift to a more engaged and decolonial mode of research that would be developed in a collaborative way with my research partners. I also wanted to ensure that the research I would be doing would be of interest to the people and communities I work with, and that it would have tangible benefits. As a settler Canadian, I also really wanted to pursue research that supported Indigenous Peoples here in Canada in the spirit of reconciliation. Indigenous Peoples are often those most impacted by environmental degradation and climate change, and are often on the front lines of efforts to address these issues. Given the history and ongoing reality of settler colonialism in Canada and elsewhere around the world, I want my work to support Indigenous Peoples in their efforts to promote a more just and sustainable world for future generations.
How will your research have an impact on society? Why is your research important?
The research aims to generate useful knowledge with and for Indigenous youth about how they and their communities are experiencing climate change, and about the effectiveness of land-based learning as a way to promote youth-led Planetary Health research and action. Knowledge produced through the project will ideally be shared with academic and public audiences to promote greater awareness and understanding of these issues. More importantly however, these projects are designed to train Indigenous youth in useful and transferable skills such as digital media production, research methods and communication skills. The projects will also promote cultural revitalization and strengthen Indigenous identity through inter-generational knowledge exchange between Indigenous Elders and youth, and promote social and ecological health and well-being.
What are some of the big issues that your research addresses?
The research addresses big issues such as the impact of colonialism and climate change on the health and well-being of Indigenous Peoples, and their relation to the land and the non-human world. It also explores the potential of land-based experiential learning to promote the health and well-being of Indigenous youth and the health of the non-human world.
What is the coolest thing about your research?
The coolest aspect of this research has been getting to work with and learn from my Indigenous partners and youth about the inspiring work they are doing to protect and care for the Earth. I'm incredibly grateful for the opportunity to support them and learn from them through this research. It has also been really fun to work with smartphones, tablets and digital media as a research method, and to see youth empowered to share their stories. 
---