York University is marking the United Nations International Day of Education theme of "Changing Course" with the release of a dynamic new report and website documenting its progress toward the United Nations (UN) 17 Sustainable Development Goals (SDGs).

The UN Sustainable Development Goal Report is York University's first annual progress report on the SDGs. Both the report and its accompanying website share stories of progress and facts about York University's leadership, commitment and progress toward the 17 goals through inspirational stories, facts and figures, and forward-looking action.
"It is inspiring to see how our faculty, course directors, staff and students are taking action to embed the UN Sustainable Development Goals in their work as we further our commitment to contributing to positive change on a local and global level," said Rhonda Lenton, president and vice-chancellor.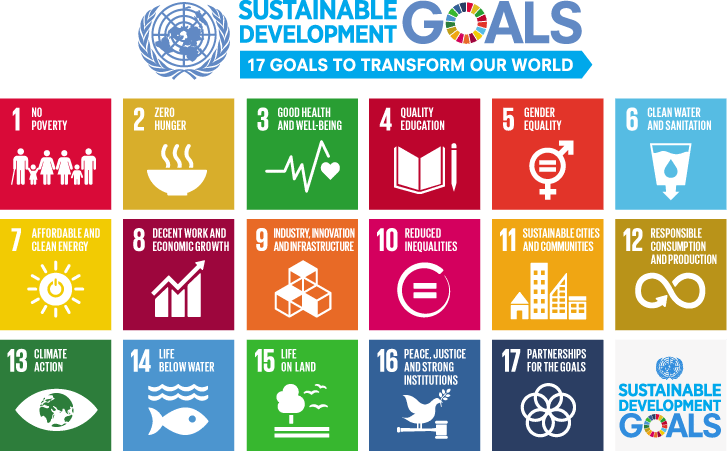 In 2020, York University formally declared its commitment to the SDGs, which align with its values, mission and core strengths. The University pledged to become an agent of positive change through global leadership and action on the goals and the converging challenges of a pandemic, rapidly accelerating climate change, racism and xenophobia, increasing global poverty and inequality. In June 2020, the University took a further step in its commitment to the goals when it launched its blueprint for action, Building a Better Future: York University Academic Plan 2020-2025, and issued a pan-University challenge to its community to collaborate and act.
The report and website offer an overview of a fraction of the many actions, innovations and research by faculty, staff and students at York University. Both have been created with view that each will continue to evolve as new actions and innovations emerge in the University's journey toward contributing to the SDGs. Community members can share their work that relates to the SDGs through a story submission button on the website. As part of the launch of the report and the website, York University will be sharing stories the SDGs on social media at #YorkUSDGs.
First launched in 2015 and adopted by 193 member states of the UN, the 17 SDGs offer a framework for the global community to take concrete, measurable action in areas considered essential to mitigating humanity's harmful impacts on the planet and to ensuring global peace and prosperity.
To learn more about York University's demonstrated progress toward the UN SDGs, visit www.yorku.ca/unsdgs, or follow #YorkUSDGs.
Article originally published in the January 21, 2022 issue of Yfile.
---