What is your current field of research?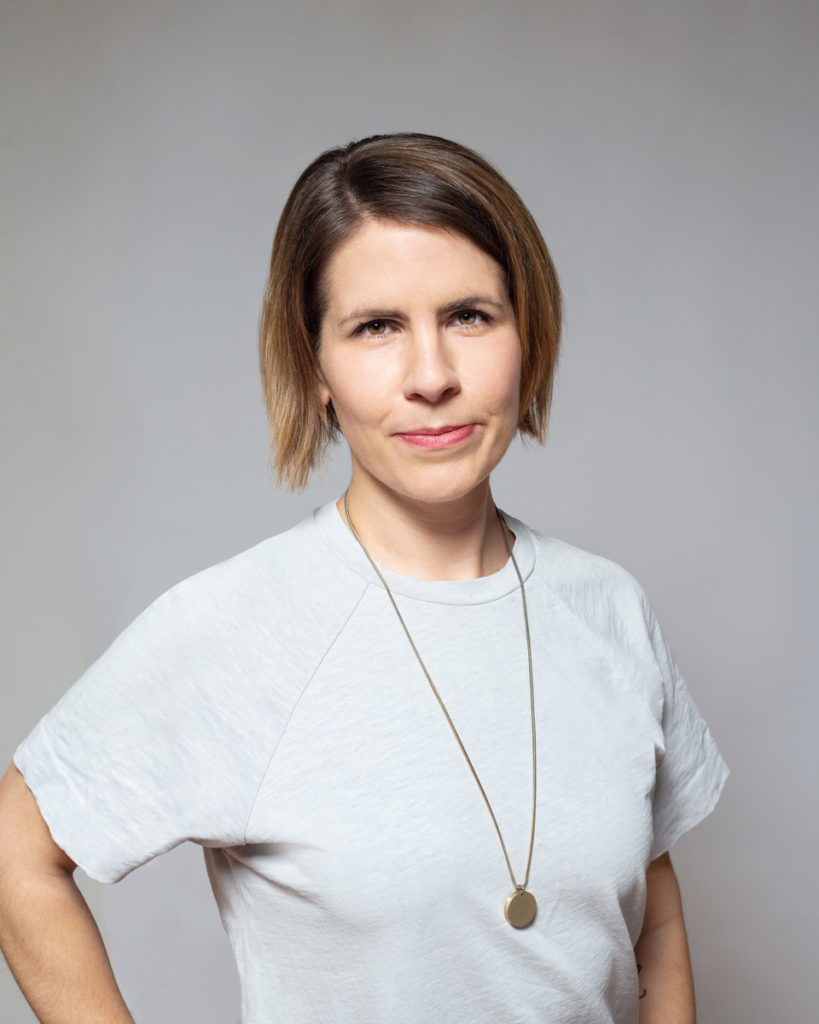 I research visual citizenship, and especially the role photography plays—both in artworks and through everyday objects, such as family snapshots—in shaping who can be seen and recognized as a citizen. One of my most sustained research aims has been to better understand how pedagogical encounters with images determine who counts as a citizen in the colonial and post-colonial context. My first book, Projecting Citizenship: Photography and Belonging in the British Empire (Penn State UP, 2019), draws on archival materials—including lantern slides, photographic albums and children's textbooks—to examine how photography, race and education were used as interconnected technologies of governance in the British Empire. Involving intensive archival research into a program of illustrated lectures developed by the British government and distributed to schools throughout the empire between 1902 and 1945, the book's main intervention is to imagine the "disobedient gaze" employed by children spectators to refuse modern colonialism through their encounters with photographs in a space of education.
More recently, this research has expanded to consider how researchers, educators and activists can intervene in the politics of belonging through our encounters with images by critically re-reading images for reparative aims. This past year, I co-edited a special issue of the Journal of Visual Culture (2022) with graduate student research Adrienne Huard on "Reparation and Visual Culture" which invites 15 artists and authors to meditate on art in and as a practice of repair. In this way, my work is interdisciplinary, bridging several fields of study, including visual culture, photography studies, critical race and gender studies, and education.
What inspired you to specialize in this line of research?
I first encountered the archive that became the basis for my book project in an undergraduate class on colonial visual culture taught by Dr. Maureen Ryan at the University of British Columbia, and she encouraged me to pursue a close reading of what the photographs actually depicted—their inherent contradictions and fraught social dynamics—rather than paying attention to what the textbooks instructed students to see or what the captions told viewers was the subject matter of each image. This was an inherently pedagogical question for me: how were learners told to see one thing by colonial educational tools, and how did their visual literacy skills allow them to push back against this reading through their aesthetic encounter with the image? These two questions continue to animate my research today, which has come to focus increasingly on visual culture and artistic practices in so-called Canada, and has taken the form of curated exhibitions in public galleries, essays for artists' catalogues and a forthcoming book with McGill Queen's University Press called Citizen Subjects: Photography and Sovereignty in Post-War Canada.
What impact do you want your work to have on society?
A central goal in both my teaching and research is to encourage readers and learners to better trust their visual literacy skills. We live in an ocularcentric society that privileges images and texts above other sensory engagements, yet we tend to trust our textual literacy much more strongly than our ability to read images. My archival research, and my work with students and with viewers at exhibitions, has demonstrated that people are savvy and critical viewers who know how to engage images as both tools for state power, and as modes of resistance.
What do you consider to be your biggest research accomplishment so far?
Working with, or being cited by, contemporary artists is, for me, one of the strongest signs that my research is meaningful to the audiences I am hoping to reach. I have learned so much from the creative, daring and experimental ways artists work as developing agents in the colonial archive and feel indebted to their research creation methods whenever I approach the archives I want to conduct research in.
What would students be surprised to know about you?
Though I spend a lot of time thinking and writing and looking at images, I also value time to be alone and in my body. I spend a lot of my time outside of academia running (I completed a half marathon for the first time this year), lifting weights, and running after my 4 year old.
---