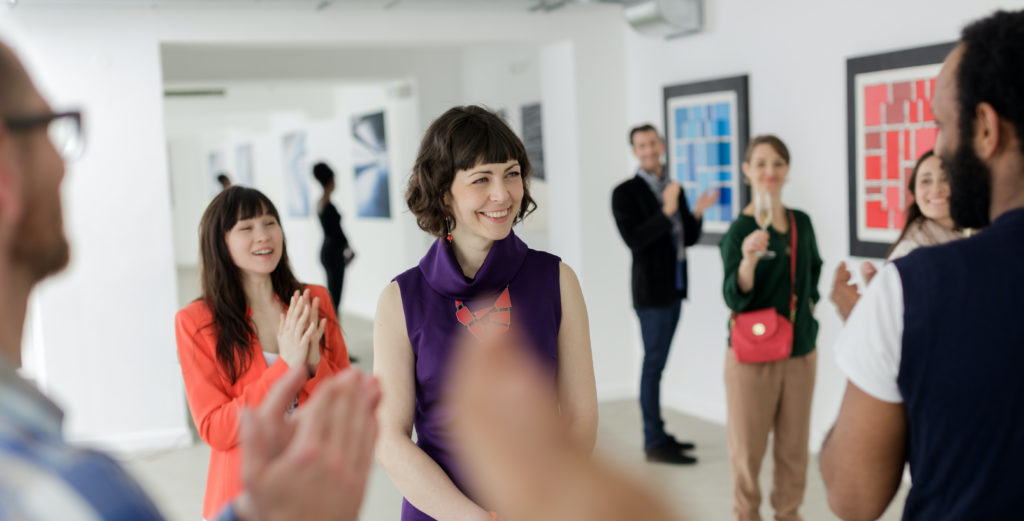 A closer look into York University's Master of Leadership and Community Engagement Program
The Master of Leadership and Community Engagement (MLCE) is a part-time interdisciplinary cohort-based Master's program that brings together professionals from varied education contexts to learn together how to best serve their immediate communities. The program creates a unique learning community where students learn from each other — both in theories that work across workplaces, and in practical applications of these theories.
Natalia Balyasnikova is just one of many experienced professors who has taught in the program. "What I was taken by was the students' passion," she says. "Because these are working professionals, many with years of experience, MLCE students truly care about the issues we discuss in the classroom, and are dedicated to ensuring the best possible outcomes of their learning."
MLCE addresses broad issues in leadership and community engagement without limiting itself to one area. As such, students are empowered to envision new career pathways for themselves. They gain interdisciplinary knowledge and develop transferable skills that significantly elevate their chances of employment.
One such student is Kaitlin Biddie, who was looking for opportunities to continue her education — specifically in the field of community engagement. "I was drawn to the MLCE program and its experiential model because I felt I would not only gain academic and theoretical knowledge, but practical experience as well," she says. "I found that the program really helped round out my education. I have a background in environmental science and conservation, so the MLCE program has been the perfect bridge to help me gain more perspective about the 'human side' of the work I do."
Biddie notes one thing she especially appreciated about the MLCE program was the cohort-based model. "In the MLCE, we are learning about community building, so it makes so much sense to participate in this program alongside a tight-knit community of peers," she says.
Tharmila Apputhurai is another student, who after completing her Bachelor of Education degree, sought a graduate degree from York. Having discovered the MLCE program, she felt it had been designed to "truly reimagine graduate work and look beyond what we might consider the 'traditional' norms of graduate studies."
"The program prepares students to reflect deeply about what leadership means to them, what is community engagement, and how they can be leaders within various public and private sector organizations," Apputhurai says. "It provides students various opportunities to make connections with a wide network of people and really prepares them with innovative and practical tools that they can implement in their current and future jobs."
A chief tenet of the program is experiential education. There are two placements that students need to complete as part of the program. They have to be taken in two different community-based spaces, which makes the experience a truly diverse one in learning.
Biddie participated in two different community placements as part of her program. "Both placements were in sectors that I wanted to try out, and it was helpful to gain experience in roles that were quite different than my own," she says. "In the MLCE placements, I was able to share my visions and thoughts with my placement organizations and felt like a valuable contributor to their teams. "This left me feeling more empowered and confident in my abilities."
Apputhurai, too, recounts her own experiential education, which extended an opportunity for her to partner with two different public and non-profit agencies. "It helped me complete a literature review, connect with leading researchers in the area that I was interested in, and create networks outside of my current employment sector," she says. "It allowed me to collaborate with others on projects in a meaningful way through which I gained valuable insights about myself and about employment sectors that were unfamiliar to me prior to the experiential education aspect of this program."
To any prospective students considering pursuing the MLCE, professor Balyasnikva says this: "This is a special program, where one can broaden their horizons both academically and professionally." She notes that one unique aspect of this program is that it is cohort-based, which means that all students move through the courses together and deepen their relationships with each other and within the community.
Bidde emphasizes that no matter who you are, or what field of work you are pursuing, the learning outcomes of the MLCE program will prove to be valuable. "This program has changed the way I think about the world around me and the power dynamics that have built it," she says. "I will forever be grateful that I had the learning experience, and I had fun along the way too!"
Appuruthurai echoes this sentiment. "Go for it!" she says. "This will be one of the best educational journeys you'll embark on in your life and it truly will transform your perceptions of what it means to be a leader, and to work in and with the community to improve the world that we live in."
The application deadline for the next cohort who will be admitted to start the program in May 2023 is December 15, 2022. Visit yorku.ca/edu/mlce to learn more.
Article by Dennis Bayazitov special contributing writer