The recently launched "Retooling Black Anxiety" project at York University looks to examine increased anxiety among Black youth and families who have had encounters with the criminal justice system (CJS).
With $35,000 from the Faculty of Health's Anxiety Research Fund, powered by Beneva – a Quebec-based insurance and financial services firm – the project is led by two York professors: serving as principal investigator is Professor Godfred Boateng, director, Global & Environmental Health Lab and Faculty Fellow, Dahdaleh Institute for Global Health Research; co-investigator is Nombuso Dlamini, a professor in the Faculty of Education whose work focuses on youth, especially racialized youth within leadership and political systems. Partnerships with the Ghana Union of Canada (GUC) and Gashanti Unity (GU) is also a critical component of the project in order to help lead community-based research activities and intervention.
The collective goal is to work and mentor youth and their families towards better experiences of addressing anxiety and mental health issues mainly induced by encounters with the criminal justice systems (CJS) and the child welfare systems (CWS).
Research conducted in 2021 by the Department of Justice Canada, and the Federal Anti-Racism Secretariat at the Department of Canadian Heritage, identified how over-policing in schools and in Black communities – particularly in economically marginalized neighbourhoods – as well as police reliance on child welfare agencies, has increased the encounters Black youth have with the criminal justice system. According to the Department of Justice Canada, in 2020-21, Black males made up 19 per cent of all male youth admissions to custody, and Black females made up 11 per cent of all female youth admissions to custody.
According to Boateng, these realities have a profound effect on the mental health of Black youth and their families. The professor shares that he has observed how this has led to a significant increase in stories of anxiety, youth entrapment and disillusionment among Black youth and their families. Given how anxiety and mental health can limit individual potentials and capabilities, and injustices that put Black youth in jeopardy can affect their long-term possibilities, Boateng and his partners have prioritized exploring ways to address these ongoing challenges.
The GUC and GU will play a crucial role in implementing the project in their communities. "An important part of project is to dialogue with community partners to ensure that they feel fully and respectfully engaged and involved as driving forces for this project," says Boateng. Each organization will leverage their membership, network and cultural community advocates to recruit young adults who have had encounters with the criminal justice system or the child welfare system to be part of the program.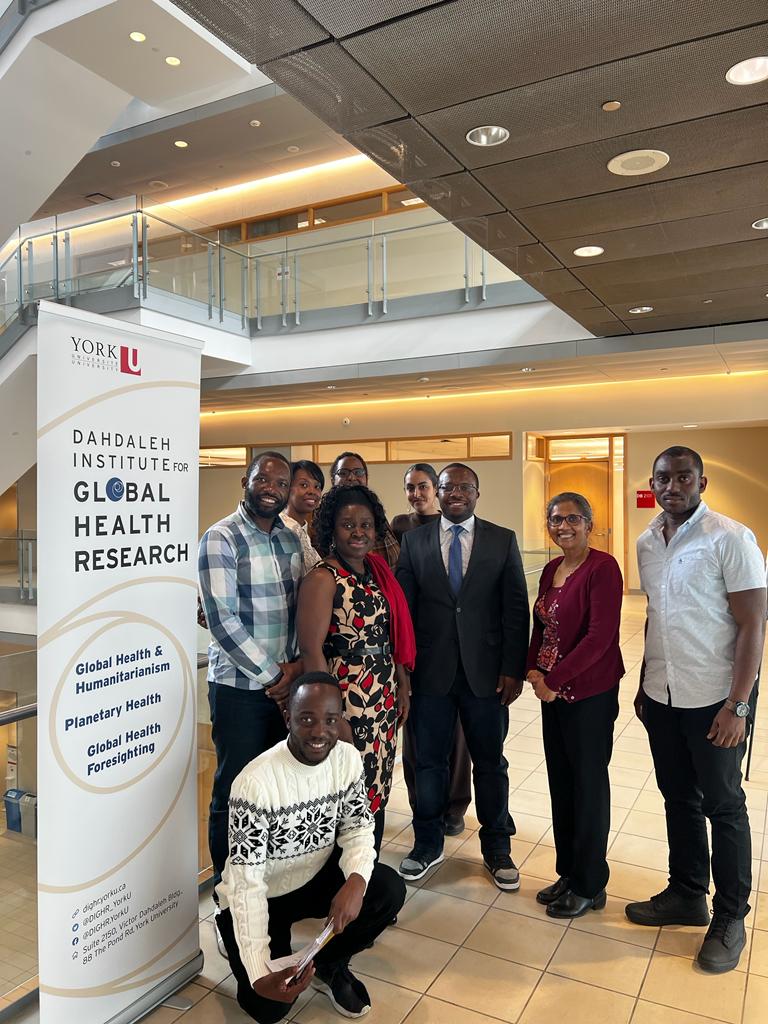 During the project's early exploratory phase, all partners will work to interview and focus group discussions. Subjects will receive a one-pager that articulate project intent, target cohort, duration and expectation. During the subsequent implementation phase they will recruit participants, identify key needs and work with clinical professionals to provide interventions, as well as work with participants on outcomes.
The interventions will be tailored specifically to subjects' anxiety. After an initial assessment, referrals will be provided to appropriate support systems for those found to have higher levels of anxiety, stress and/or depression symptomatology. Among the choices of intervention for Black youth will be either a restorative justice program aimed at healing and consciousness raising, as well as helping keep youth away from CJS; or enrollment in Unstuck & On Target, an eight-week program aimed at improving self-regulation and good directed behaviors in Youth with offences in CJS/CWS. Family and caregivers will be offered an eight-week program aimed at educating them on how to identify or flag risky behaviors in children, as well as providing crisis support, counseling and therapeutic services referrals to parents or caregivers.
The "Retooling Black Anxiety" team has further ambitions for the future. "We are hoping to scale up this study and apply for larger research and community funding that will advance the mental health of Blacks in the Greater Toronto Area and reduce anxieties experienced by Blacks and Black families," says Nombuso. The team expects to apply in the future to the SSHRC Collaborative grant to further scale-up the study.
A website is still in development, but those wishing for further information can reach out to the project team directly by email. Boateng can be reached at gboaten@yorku.ca; Dlamini can be reached at ndlamini@yorku.ca, and project coordinator Salwa Regragui can be reached at sreg97@my.yorku.ca.
Article originally published in the April 11, 2023 issue of Yfile