To access email from a web browser (either desktop or mobile):
1. Go to https://outlook.office.com
2. Log in with your @yorku.ca email address (e.g. PYUsername@yorku.ca) and click 'Next'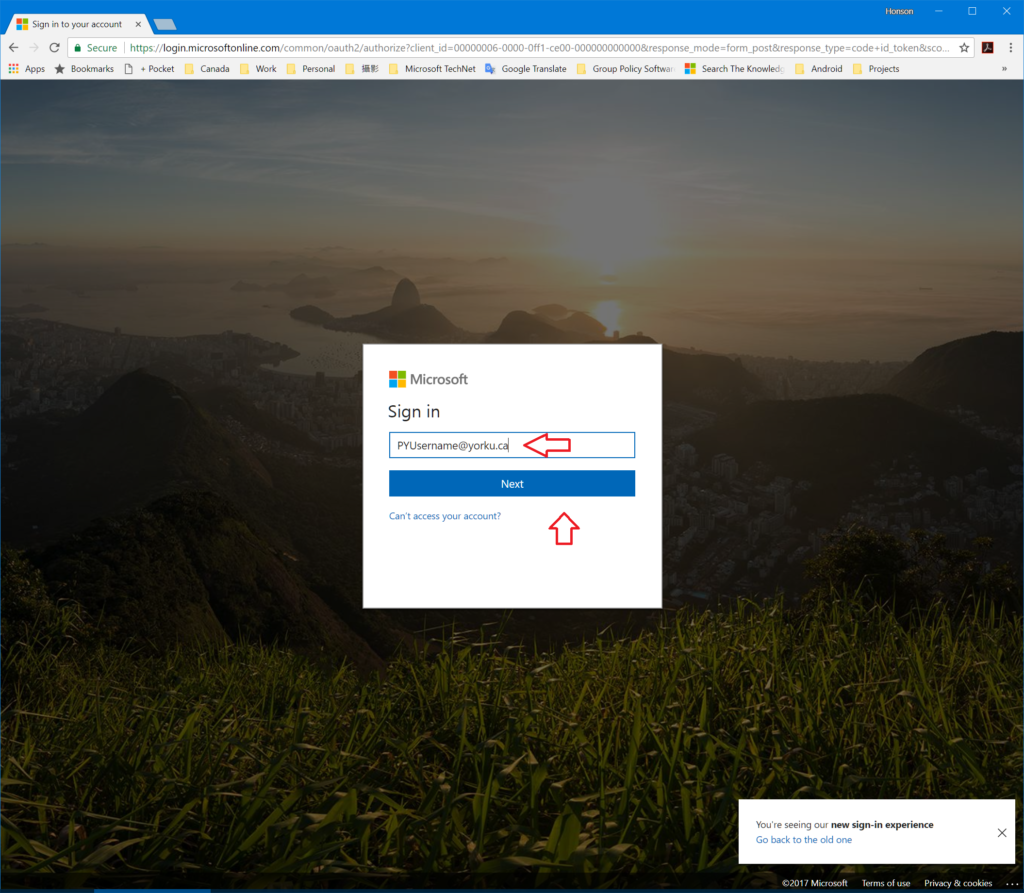 3. Enter your Passport York password and click 'Sign in'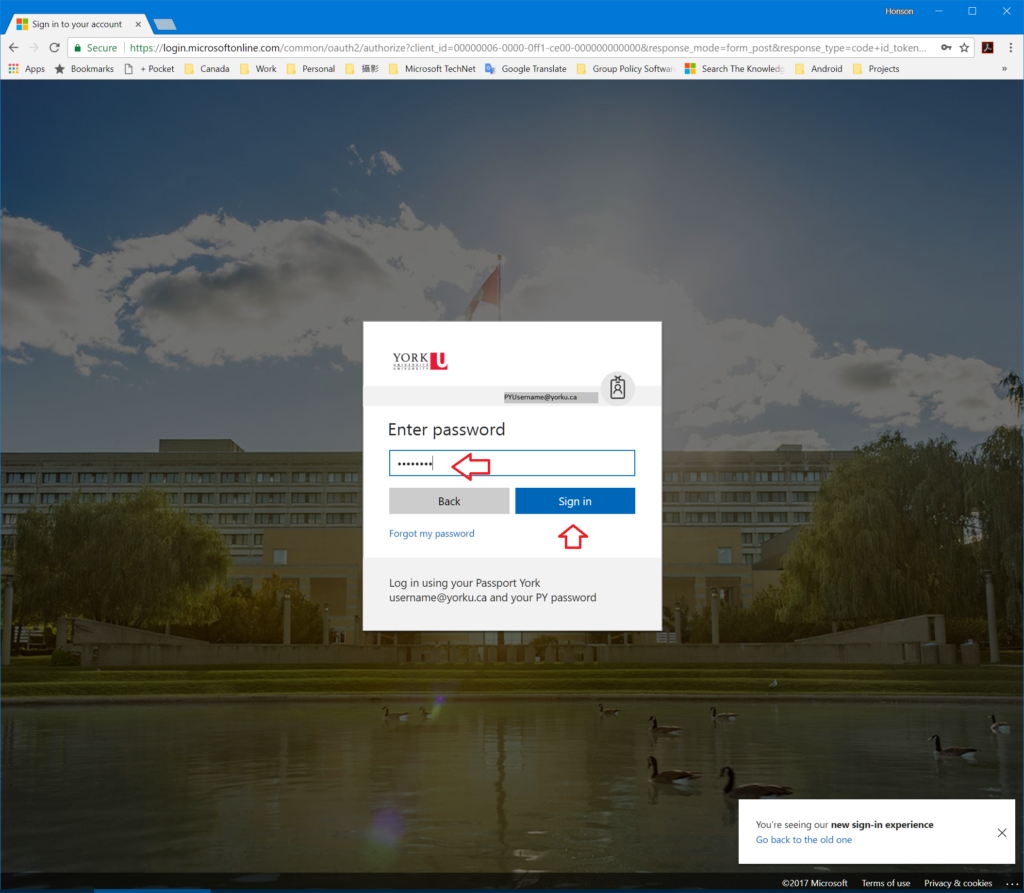 4. Click 'Yes' to Stay signed in
5. Your inbox is ready! Emails sent to your @yorku.ca and @edu.yorku.ca email accounts will arrive in your inbox.