Typical ERG & Spectral sensitivity from ERGs
---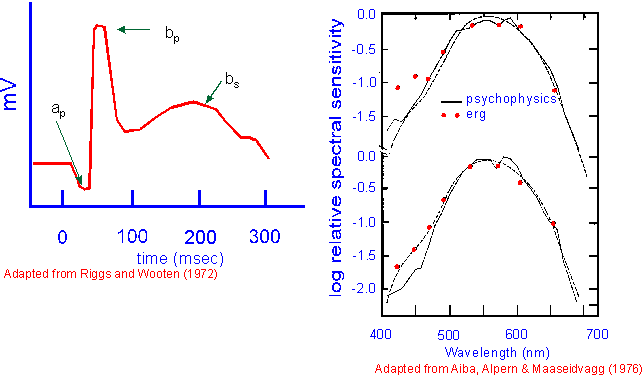 ap photopic component of a wave
bp photopic component of b wave
bs scotopic component of b wave






On the left is a schematic representation of an ERG response. On the right are two photopic spectral sensitivity functions obtained from ERG recordings. Select Electrophysiology, below to learn how these data were produced.
---
Electrophysiology
Table of Contents
Subject Index
Table of Contents [When not using frames]