Quick Links
Apply to York University through the Faculty of Graduate Studies
For full information please consult: York University's faculty of graduate studies admission page.
You will need:
1. Supporting documents sent to the Office of Graduate Admissions
2. Provide Proof of English Proficiency
3. Application fee ($130 CAN)
After we receive your application we will send you a link for Round I of the aptitude test. You will be asked to answer the following questions :
1 – Where did you study? How did you acquire your language skills?
2 – Why do you want to train as an interpreter?
3 – We do not expect you to have interpreting experience but do you know anything about the different settings interpreters work in? If so, could you mention some differences and similarities between Court, Healthcare and Conference interpreting settings?
4 - Do you believe you have the qualities to become a good interpreter in one or several of these fields? Have you thought about which field(s) you would hope to work in?
5 – After reading the Year 1 description and tell us how you envision your first Year as a full-time student.
Please answer:
- Questions 1, 4 and 5: in English
- Question 2: in your other language
- Question 3: in your other language again, or in your third language if you have one
Your answers should not exceed 3 minutes and you should not be reading any prepared materials. We want you to answer off the cuff.
Please note that you must meet the following technical requirements :
a WIRED high speed Internet connection is preferred
an up-to-date Internet browser — we get the best results from Firefox or Chrome
a webcam
a USB headset with microphone
The test will be conducted on GoReact and you will need to pay a user fee of $29.99 US (GoReact is an American platform)
Once you pass Round I, you will be invited to Round II of the Aptitude Test. Round II will also be administered via GoReact. The performance is recorded and then evaluated by our Aptitude Test jury. Please note there is an administrative fee of $100 CAD.
During the aptitude test, you will be tested on the following:
1. Current Events -- In each of your languages you will be asked to answer three questions that test your general knowledge and your understanding of the world around you.
2. Memory Exercise -- You will listen to a 2- to 3-minute speech in one of your working languages without taking notes. You then retell the content of the speech in the other language as if you were the speaker (using the first person). You will repeat this exercise for each of your languages in your combination.
Please note that it is important for candidates to not take any notes or consult any references during the test.
Have any further questions? Reach us at Interpretation@glendon.yorku.ca
Requirements set by the Office of Graduate Admissions
In addition to passing the MCI's Aptitude Test, you will also have to meet the requirements set by the university more broadly. Specifically, you must have
An undergraduate degree or equivalent (typically a four-year, full-time program) from an accredited post-secondary institution.
A grade point average of B in the final two years of full-time study.
Proof of English proficiency (for candidates who did not study at a university where English or French are the official languages).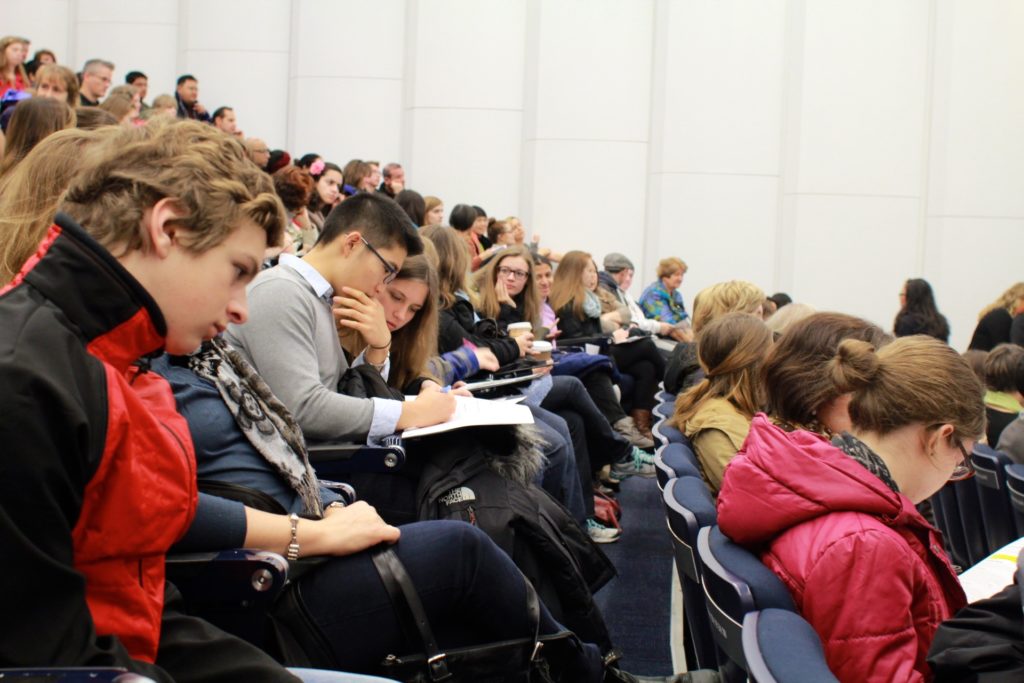 ---

Apply Now!