---
Snapshot of York University Engagement by Strategic Regions
Globally Networked Learning (GNL)
(GNL) refers to an approach to research, learning, and teaching that enables students, faculty, and non-academic researchers from different locations around the world to participate in, and collaborate on, knowledge-making processes and concrete research projects.
GNL at York University began in 2010.
Helps to facilitate project collaboration through inclusion to produce a richer, more nuanced, understanding of the issue(s) at hand.
Involves various forms of technology to bridge distances.
A GNL project might entail or produce cross-cultural discussion on a particular course concept, a joint lecture over multiple time zones, a shared assignment, or a collaborative research project, among other possibilities.
GNL can create rich cultural connections by designing a learning environment that engages students locally and internationally in conversations with the goal of advancing collaboratively the latest thinking on global issues.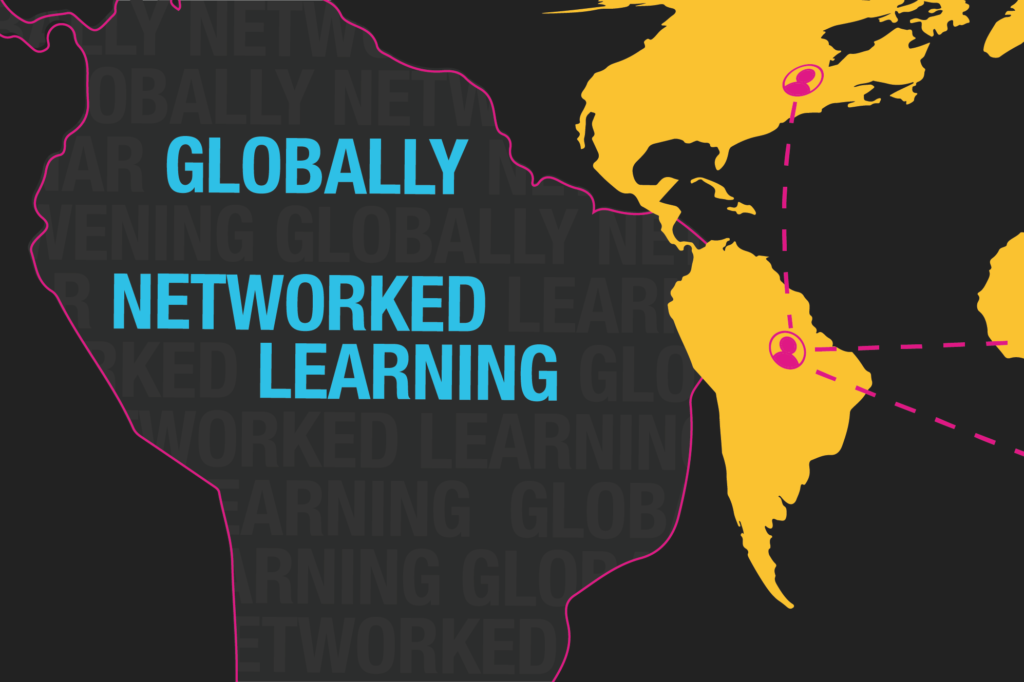 Shopify-York Collaboration
A new partnership that reflects the future of experiential learning brings an innovative model of education to York University this fall.
York University's Lassonde School of Engineering is partnering with Canadian commerce company Shopify, to bring a visionary education opportunity called Dev Degree to the Greater Toronto Area (GTA) for the first time.
The unique program embeds students directly into development teams at Shopify through a paid internship that culminates with a unique honours bachelor of computer science (BSc Hons.) degree. Shopify also pays the students' tuition for the full four-year program.
UN Sustainable Development Goals and Climate Change
York University's Times Higher Education Impact Ranking #26 for its contribution to United Nations Sustainable Development Goals (SDDs) 2030. The University's strengths and focus on equity, social justice, human rights, international affairs, health, climate change and sustainable development provide a unique context to partner with various international development organizations headquartered in the US. UN Headquarters is based in New York.
20 Glendon School of Public and International Affairs (SPIA) students will be observing the proceedings of the United Nation Security Council Meeting in New York City, led by SPIA Director Prof. Annie Demirjian.
York University will be participating in the 25th United Nations Framework Convention on Climate Change (UNFCCC) meeting, known as the Conference of the Parties (COP25), will be held Dec. 2 to 13 in Santiago, Chile. Prof. Dawn Bazely (Department of Biology, Faculty of Science), is the focal point for the annual UNFCCC at York University. In this role, she provides the nominations and registration for the University's delegates to COP25.