The York University community is mourning the loss of Graham Reid Lockett-Lees, PhD student in Social and Political Thought who passed away April 12, 2022.

Lockett-Lees was born in 1984 to Judith and Keith Lockett and grew up in Ottawa. He received a Bachelor of Arts from Guelph University in International Development Studies and a Master's degree in Conflict Studies and Human Rights from Saint Paul University. He joined the York community in 2015 to pursue his PhD in Social and Political thought. His doctoral dissertation, "Foucault and Mindfulness-Based Stress Reduction: Psychology, Ethics, and the Self," examined the appropriation of ancient mindfulness techniques through evidence-based, scientific medicine and their subsequent application since 1979 in medical and psychological settings.

"I enjoyed working with Graham—a generous, personable man—and am pained that his dissertation, an elegant work of social theory, remains unfinished," said Lorna Weir, Lockett-Lees' supervisor. "An ambitious project, Graham's dissertation aimed, in his own words, to "provide a partial snapshot of ourselves in the present as psychological subjects at the intersection of power, self, and freedom." Graham's practices in social theory are now complete. The members of Graham's dissertation committee send his wife and daughter, mother, father and brother our profound sympathy for their loss."

Lockett-Lees was also a dedicated member of the York writing centre where he worked as an instructor. He would be there for students whenever they needed a devoted educator who would also be full of compassion and enthusiasm.

During his free time he would be making music, advocating for the environment and most recently keeping bees. Moreover, he travelled the world working in Australia for The University of New South Wales as well as Macquarie University. Lockett-Lees touched everyone he met with his infectious laughter and thoughtful personality. He is remembered as being caring, generous and a wonderful listener.

"As a friend, he was thoughtful and always willing to lend a helping hand, or a concerned ear when someone needed help," recalls Judith Hawley, graduate program assistant for Social and Political Thought. "As a scholar, Graham pursued his PhD and wanted his work to have an impact on him, on his community and on the wider world. He loved his studies, and was invigorated by the voices of other scholars, new ideas, and rich discussions of theoretical ideas, the impact ideas had on society and so much more."

Lockett-Lees will be deeply missed by his wife Shannon and daughter Maizie, parents Judith and Keith Lockett and brother Kevin, as well as a host of friends and colleagues at York University.

A celebration of life will take place at a later date in Lockett-Lees' hometown of Ottawa. Donations honouring Lockett-Lees can be made to the Canadian Lyme Disease Research Network and to the GoFundMe page organized for his family.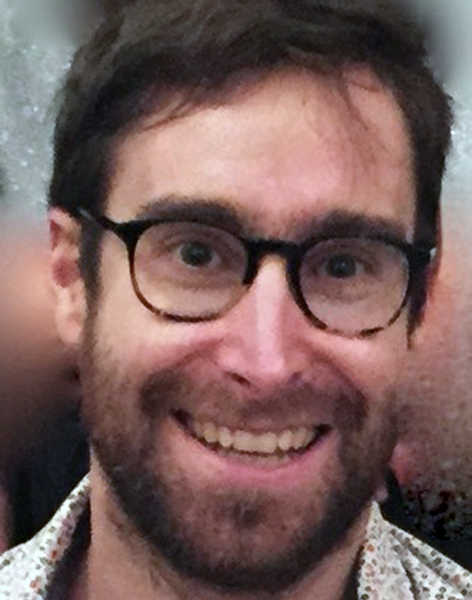 Photo of Graham Reid Lockett-Lees