Lian Rui Jia
Tell us about your graduate research at ComCult.
At ComCult, I researched the political economy of Chinese Internet industries. My dissertation examined how state, private actors, and global capital co-shape the development, regulation, and globalization of Chinese internet companies. I have always interested in media policy, internet studies, as well as the local and regional expression of global capitalism and its development in communications.
Describe your career path and how has ComCult influenced what you're doing today?
After ComCult, I took up a postdoc fellowship at University of Toronto Scarborough, working in the Department of Arts, Culture and Media with Dr. David Nieborg. My postdoctoral research, which was funded by the Social Sciences and Humanities Research Council's Postdoctoral Fellowship, focuses on globalizing Chinese digital platforms and app studies. Lately, I become a Lecturer in Digital Media and Society at the Department of Sociological Studies at the University of Sheffield in the UK. The academic training, various teaching and research opportunities, as well as collegial relationships I received and developed at ComCult have laid a solid foundation for my journey after graduation. I especially benefited from the faculty resources from this joint program. I was supervised by Professor Catherine Middleton, Professor Greg Elmer, and Dr. Tokunbo Ojo. Together, my dissertation committee has provided crucial support and guidance throughout my doctoral studies and their research expertise has also deeply influenced and broadened my thinking in the area.
What film/book/exhibition/creative work/article would you recommend to new ComCult students?
Hard to pick as there are many excellent ones! Speaking from my interests, I would recommend an old book from the Canadian scholar Dallas Smythe: Dependency Road: Communications, Capitalism, Consciousness and Canada and Anna Tsing's The Mushroom at the End of the World. Both books offer insights into thinking what is this seemingly very broad and vague term that we call "communication" and why is it important to systematically study it in the historical development of our societies.
Elise Hodson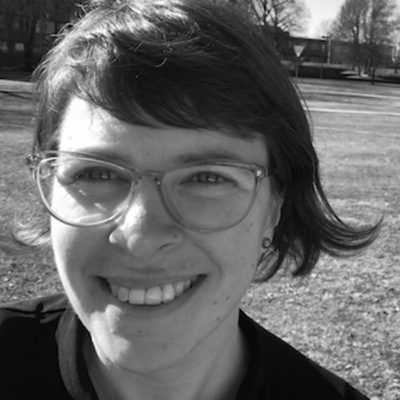 Tell us about your graduate research at ComCult.
My doctoral research looked at the division of design labour in the global supply chains of two mass-produced consumer goods. One was a pair of steel-toed safety boots designed and made by Mellow Walk, Ontario's last fully integrated shoe factory. The other was a set of cutlery designed in Toronto and made in Vietnam and China by the Canadian company Gourmet Settings. I wanted to understand how product design has changed with the offshoring of manufacturing, and how other sources of design and creativity might be recognized throughout the supply chain. The idea was to trace the products' development and map the actors that influenced their design. I visited corporate parks and designers' offices, factories, physical and virtual stores, and places of consumption including social media. Rather than following a single, finished product, I studied a series of objects and ideas—iterations of design represented in conversations, drawings, prototypes, production models, objects for sale and in use. This process revealed actors whose contributions have typically been omitted from design history as well as practices that contest traditional depictions and locations of design work.
Describe your career path and how has ComCult influenced what you're doing today?
I have been working in design education and cultural institutions for over two decades. A love of material culture led me from a BA in classical studies at the University of Ottawa to a master's degree in museum studies at the University of Toronto. My interest in design was cemented at the Design Exchange (Canada's former design museum). It was a small institution and my part-time student job eventually developed into the role of director of exhibitions. Much of my design network and the inspiration for my doctoral research came from that experience, but before applying to PhD programs, I was fortunate to have the opportunity to do a master's degree in design history at the Bard Graduate Center in New York. On returning to Toronto, I worked at the Institute without Boundaries at George Brown College and started in the ComCult program at York shortly after. I transitioned to part-time when I was offered the position of Chair at the School of Design at George Brown, where I was immersed in design education, academic management and applied research. The ComCult program offered a welcome counterpoint. It gave me the theoretical foundations I was missing and such a wide variety of courses to choose from. Design history and research are underdeveloped fields in Canada but I was able to find the faculty expertise and support I needed. I appreciated that I could have a diverse committee -- Jan Hadlaw from York, Colin Mooers from Toronto Metropolitan University and Michael Prokopow from OCAD U—representing design history, cultural theory, political economy and more. After defending in 2019, I moved to Finland to become a post-doctoral researcher in design economies at Aalto University. Over the past two years, I have been immersed in Aalto's progressive design research environment, where I have furthered my thinking about design as it relates to sustainability and social impact, and continued to build on my doctoral research.
What film/book/exhibition/creative work/article would you recommend to new ComCult students?
I recommend my favourite course at York: The Making of Asian Studies.
Abigail Henry
Tell us about your graduate research at ComCult.
What drew me to the Communication and Culture program was its interdisciplinary approach. The faculty includes subject experts in a range of disciplines. I also learned a lot from my classmates who were researching diverse topics.
My own research looked at the intersection of Cultural Heritage, Tourism and Nation Branding, and Digital Technology in the Caribbean. Tourism and cultural outputs are major contributors to the economies of Caribbean countries and I was interested in exploring how the digital revolution continues to impact the sectors.
Describe your career path and how has ComCult influenced what you're doing today?
I have worked in marketing communications and brand management across public and private sectors, both in Canada and Jamaica. The tools and knowledge I gained through the ComCult program have been invaluable.
What film/book/exhibition/creative work/article would you recommend to new ComCult students?
The 2003 documentary, Life & Debt, directed by Stephanie Black is a film that I recommend to anyone wanting to gain an understanding of the economic impact of globalization on Caribbean nations and others in the global south. It takes a frank look at the ways in which globalization, foreign economic interests, and the weight of colonial history continue to impact the lives of Jamaicans today.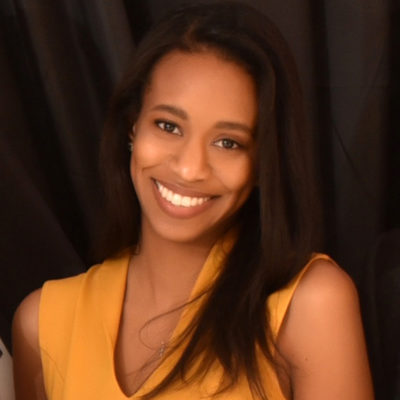 Learn More
The York & Toronto Metropolitan University Joint Graduate Program in Communication & Culture at York is an exciting environment to pursue innovative, socially engaging, career-ready education.