Griffin Poetry Prize-winning poet Tolu Oloruntoba talked about his latest collection of poetry, Each One a Furnace (2022), during his visit to York University for Canadian Writers in Person on Jan. 31.
Oloruntoba said that we need "difficult poetry," we cannot avert our gaze from what is happening in the world. However, we also need to "protect the tender part of ourselves."
His poetry is about living with anxiety, depression and PTSD, about being a serial migrant (he moved from Nigeria to the US to Canada), about family dysfunction, and about his sense that "something isn't quite right with how we live in the modern world."
"Writing poetry is a vulnerable act," Oloruntoba says. "It makes me feel exposed to have these poems out there, but I feel that talking about dramatic experiences is almost a responsibility because of the stigma around trauma and mental illness. I would like to demystify that and almost make it commonplace. Some people have diabetes. Some people have fractures of their limbs. Some people have broken brains."
His own migration and then losing his job soon after arriving in Canada created a "feeling of being cast adrift, of being unmoored," into which Oloruntoba tapped to write about finches and instability in Each One a Furnace.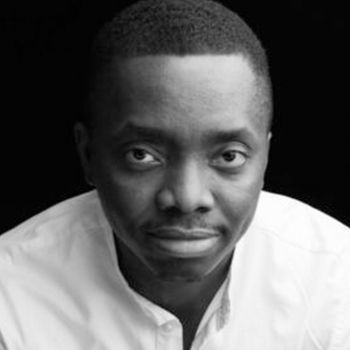 "Being forced by a war, by circumstances, by ambition, or by the fact that your country has just been destroyed by decades of dysfunction means you're cast adrift in the world, it means that you have to migrate looking for 'food' and shelter and warmth. You're looking for a life that holds you, and you have to move from one place to the other. You have to withstand a lot of indignities. … So, with finches, it was a very apt metaphor for having moved around. I've been more fortunate than most, but I still felt the sting of being adrift in the world," Oloruntoba said.
"If poetry can help you see the world in a new way, if poetry can give you empathy, if poetry can help you see the world through another's eyes, if poetry can give you comfort and insight – it'll have done its job."
Oloruntoba hopes his poetry will do its job of transforming how his audience sees the world.
Originally published in YFile.