As part of its ongoing Canadian Writers in Person series, York University hosted Griffin Poetry Prize Award-winner Liz Howard via web conference to talk about her latest collection of poetry, Letters In a Bruised Cosmos, on March 7.
Howard, who earned a BSc at the University of Toronto and MFA at the University of Guelph, described the book as "braiding together Anishinaabe sky knowledge, western cosmology, physics and neuroscience with personal experience, to examine grief, estrangement, violence, survival and the transformational possibilities of art as language."
She recalled her inspiration for the central image of this book being a scientific news article about the so-called "cosmic bruise," a region of space that is hypothesized to be evidence of a collision between our primordial universe and another universe.
"I was so struck by this metaphor of a bruise, of a mark left by contact," Howard said. "I thought that in a way so much of our experience is a series of collisions that mark us and have the potential to sustain or transform us for good or for ill. I gathered that this could be a kind of organizing framework for a book."
After her father's death, Howard reconnected with her family members and learned about her family history, including the location of the reserve her great-grandparents were originally from. "Much of my work in healing has come through a process of reconnection and reclaiming what has been lost to racism and the pressures of assimilation.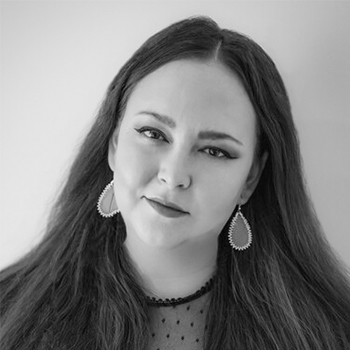 "I was concerned when working on my first book that I was privileging the western scientific and philosophical perspectives that I had been trained in during my undergraduate degree and also afterwards, when I worked for nine years in a cognitive psychology lab," she added. "The epistemological and existential anxieties present in that book are rooted in the fact that those frameworks did not accurately reflect my experience, nor who I am or where I come from."
In Letters In a Bruised Cosmos, Howard set out to "represent Anishinaabe sky knowledge in addition to western cosmology, not as a counterpart but as a braid, along with personal experience, as a way to write about survival against the odds."
For more on the Canadian Writers in Person series, and to see a list of upcoming events, visit the website.
Originally published in YFile.