From YouTube-hosted lectures to gamifying the classroom, The Learning Curve is a series showcasing how course instructors in the Faculty of Liberal Arts & Professional Studies are embracing the online learning environment with creative approaches to teaching remotely.
In our latest instalment, Ryan James, a contract faculty member teaching in the Department of Anthropology and Urban Studies program, shares his experiences with employing YouTube in his virtual classroom.
How are you embracing remote teaching?
Before COVID my lectures usually consisted of PowerPoint slides, video clips, occasional music excerpts, and discussions with students. The variety of interaction happening in the classroom was really important, especially when I taught three-hour courses. Now, with online teaching, a three- or even two-hour lecture is a very long Zoom call.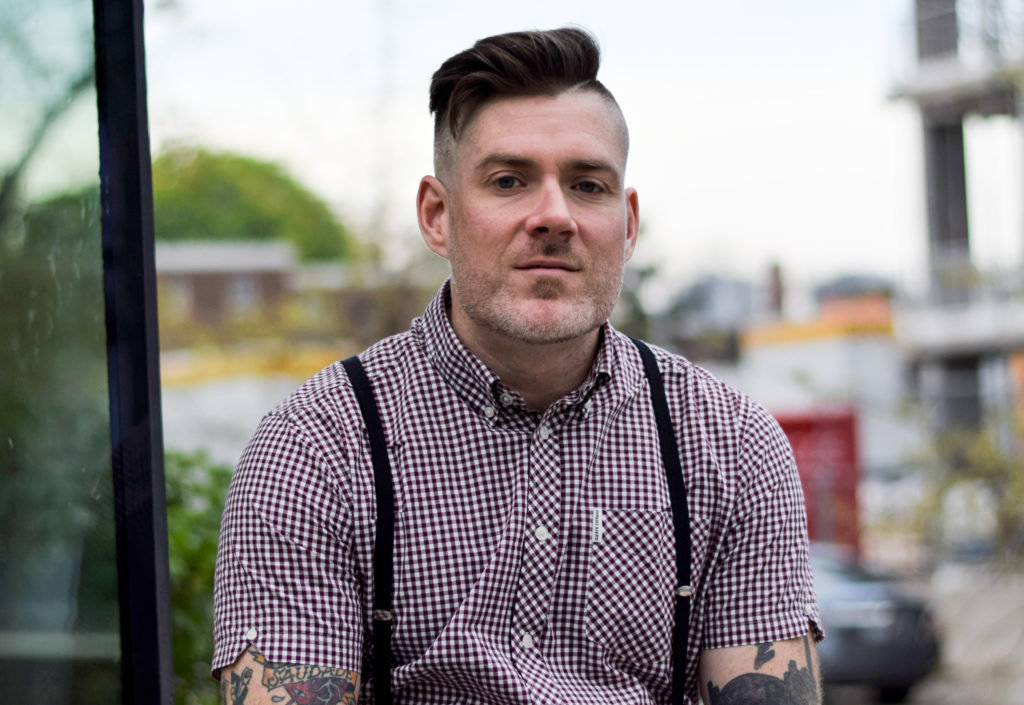 When I began planning my first online courses this past summer, I decided to make the most of the new format rather than trying to replicate the one that was familiar to us all. Inspired by the YouTube channels of public intellectuals, I decided to start my own YouTube channel to deliver lectures. It took some time to learn how to edit videos — especially in a way that presents my lectures in a digestible and engaging manner. I do my best to make each video lecture (or "episode" as I like to call them) watchable by including visuals, music, plain language and dose of humour here and there. Each episode tends to be short, roughly 45 minutes, leaving plenty of time each week for a live discussion over Zoom.
Making videos is a lot more work than preparing for a traditional lecture, but it gets easier as I become more experienced with the editing software. Plus, some of those extra hours spent editing are offset by the time I save not having to commute to York each day.
Looking ahead to next term, I'm really excited about adapting the Cities in Film course in the Urban Studies program for the online space. The three-hour seminar about movies and cities typically consists of a blend of film screenings and lectures. This year my plan is to deliver something similar to a Netflix watch party.
How has the online learning environment changed your teaching style?
When we had to make the sudden switch to a digital format, it soon became clear that remote learning is not just an online version of in-person learning. The context in which we teach and learn is drastically different from what it was pre-pandemic.
In today's world, the cliché "less is more" takes on a whole new meaning. Based on student feedback from the last online term, I modified my plans for summer and fall/winter courses to delve into greater depth but using less material. The courses are no less challenging or rigorous but spending more time on fewer readings and assignments gives us all a chance to slow down and think critically at a time when we're all being pressured to speed up and absorb unprecedented amounts of information.
What has been the biggest challenge of remote teaching?
One of the biggest challenges of remote teaching is the loss of opportunities for informal interaction and reflection. For students and faculty alike, we no longer have those moments to reflect on course material during the commute to and from York, or to share tacit knowledge during casual conversations while waiting outside the lecture hall or running into colleagues in the hallways. Semi-structured conversations over Zoom can recreate some of this but, unfortunately, it's not the same experience. I look forward to seeing my students and colleagues again in-person when it's safe for us to return to campus.