Welcome to your community!
Whether you live on campus or commute, your college is your community hub for socializing and accessing peer support.
What is a college?
York University is divided into colleges, which include students, professors, a College Head and support staff.
What does my college offer?
Colleges organize academic services, such as peer mentoring, and keep you connected on campus through events like Orientation and Convocation. Colleges coordinate student get-togethers, post-class activities, workshops and trips. The physical college buildings have comfortable spaces where you can hold study groups, prepare for presentations or relax between classes.
Which college do I belong to?
Most LA&PS students are affiliated with Founders, McLaughlin, Vanier or New College. Find out which one your program is associated with below: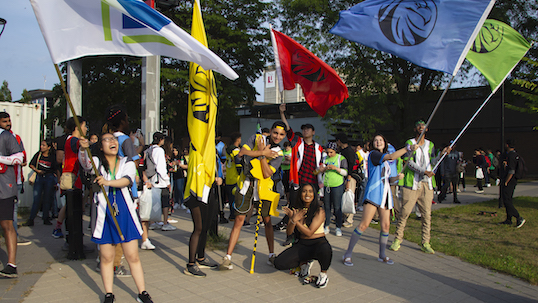 New College
We strive to provide all students with space to participate in student government, attend social activities and get academic help, and offer a strong social and intellectual community to drive positive change.
Commerce
Disaster and Emergency Management
Human Resources Management
Information Technology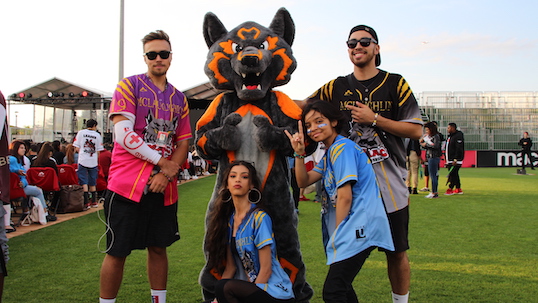 McLaughlin
We are York's "public policy" college. If Justice, Criminology or Political Science is your passion, McLaughlin is your home! We also emphasize the arts, music, poetry and athletics.
Criminology
Global Political Studies
Interdisciplinary Social Science
Law & Society
Political Science
Public Administration
Sociology
Work and Labour Studies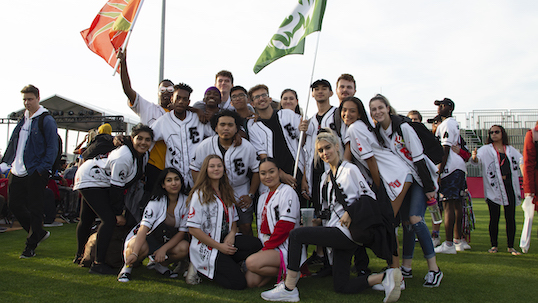 Founders
Our college's theme is "self, culture and society." With a strong emphasis on academic excellence, Founders is committed to your development as a well-rounded individual.
African Studies
Anthropology
Communications Studies
Creative Writing
East Asian Studies
English
English and Professional Writing
European Studies
French Studies
Gender and Women's Studies
German Studies
Health and Society
History
Human Rights and Equity Studies
Indigenous Studies
International Development Studies
Italian Studies
Linguistics
Portuguese and Luso-Brazilian Studies
Professional Writing
Sexuality Studies
Social Work
Spanish
Urban Studies
Vanier
Our motto is "to belong and contribute," and Vanier has lots of ways you can get involved – it's the only college with its own basketball court and it houses the only extracurricular theatre company on campus.
Black Canadian Studies
Business & Society
Business Economics
Children, Childhood & Youth Studies
Classical Studies
Classics
Cognitive Science
Culture and Expression
Economics
Financial & Business Economics
Hellenic Studies
Humanities
Individualized Studies
Jewish Studies
Philosophy
Religious Studies
Undeclared Majors in Liberal Arts & Professional Studies