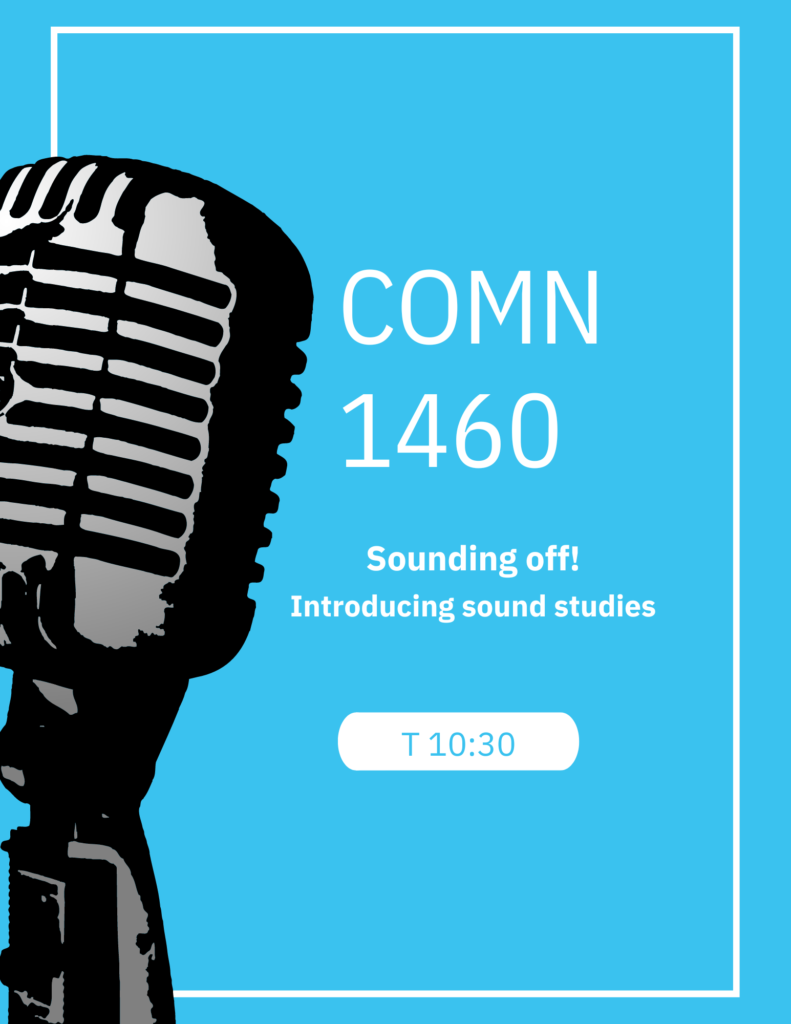 COMN 1460 Sounding off! Introducing sound studies taught by Professor Shirley Roburn asks the question: how does sound shape our experiences of the world? This course surveys social, political, cultural, and ecological dimensions of sound and its reproduction. It addresses key debates in sound studies ranging from how corporate concentration in the music industry affects content creators across lines of race, gender, language, and ability, to the environmental impact of streaming music, to how sound shapes experiences of community and nature.
COMN 2830 Music & Society
Music is, for most people, a part of everyday life. We engage with music in personal, collective, and sometimes unintended ways. Whether it be through headphones, at dance clubs or concerts, or as background sounds, music is omnipresent. This course is a conceptual and thematic exploration of music and its capacities to shape identities and communities. Premised by the recognition that music "does something" in the world, we will critically ask: What is music and why does music matter? How does music shape ourselves and our relations to others? What are the underpinning cultural, social, political, and economic factors that influence the creation and consumption of music? How might music allow us to imagine and make possible a more just world? No formal music training is required to take this course. Each week, with the guidance of a keyword, we will listen, feel, and critically analyze music as text, as an expressive mode and as a "phonic substance" (Moten 2003) that contributes to both public and private life in meaningful ways. In addition to reading important texts in media studies, popular music studies, and sound studies, students will be asked to make a mixtape, create sound samples to tell a story, and be witness to a live musical performance as part of exploring the theoretical, practical, and emotional dimensions of musical sounds.
Some topics and musicians that will be covered over the course of the fall and winter terms are: the politics of improvisation through turntablism, sampling and storytelling via the work of Kanye West, music and sound as vibration through a focus on deaf raves, MIA and the sounds of refugee resistance, Tik Tok Duets and other technologies of musical collaboration, decolonial sound and Indigenous renaissance, the anatomy of pop songs, K-pop fandoms and the politics of gender and race, and an(other) history of the cowboy through Lil Nas X and Old Town Road.
Professor Casey Mecija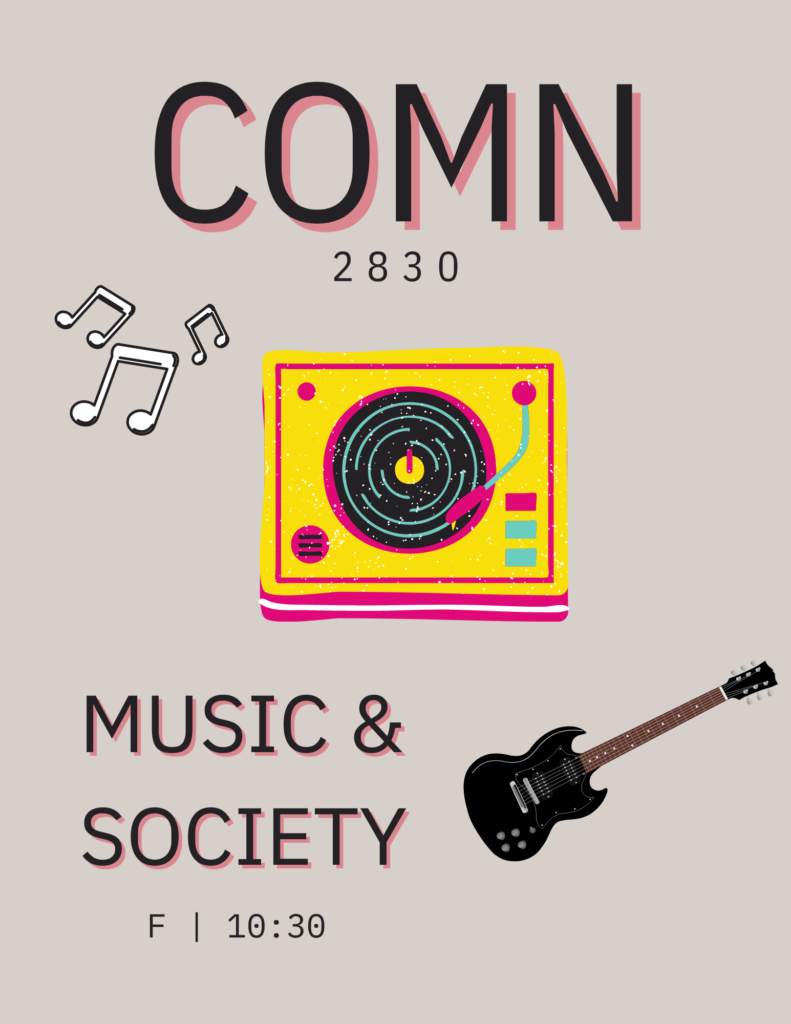 Professor Anne MacLennan is offering a new course at the first- year level, COMN 1405 called Death, Destruction & Disease in the Media offered in the winter semester on Wednesdays. The course will examine the ways we understand war, conflict, destruction (such as climate change or terrorism), and disease as it is filtered through the media.