Chantelle Meiboom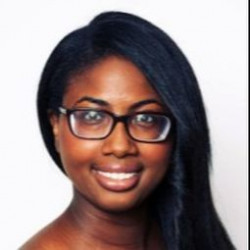 Honours BA 2013
Associate Vice President, Internet Marketing at 9thCO

Since graduating from York, I participated in a few internships and then begun working in advertising, later specializing in digital marketing.
In my current role, I manage a team of digital marketers where we specialize in SEO, SEM/PPC and Content Marketing.
My days stay exciting as I'm always problem solving and working with not only my team but to help clients meet their business goals.
Thinking back to my time at York, Professor Anne MacLennan's course on Advertising & Society was instrumental in my decision to specialize in digital marketing and I have no regrets.
The Communication Studies program is truly fluid in the sense that you can truly integrate into a variety of fields upon graduation.
The CSSA (Communication Studies Student Association) was also a great way to network and meet other students in the program, I would highly recommend it.