Christopher Martone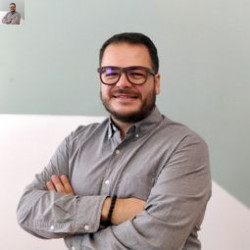 BA Honours, Communication Studies 2010
Currently: Video Editor for House & Home Media

I had the pleasure of attending the York U Communications program from 2005 — 2010. I was excited about the program for the same reason a lot of other first year students are: I'm studying what I love, and it's not math!
I didn't account, however, for the massive positive impact majoring in Comms would have on my life; specifically in my day-to-day interactions with colleagues and clients.
As a video editor for House & Home Media, I rely heavily on my ability to clarify the rationale and goal for a given client.
Being able to speak with confidence about the purpose of a given campaign, the choices I've made creatively, and my goals on each project is based in large on the education I received under Anne MacLennan and the rest of the faculty. As far as standout courses, Anne MacLennan's "Advertising in Society" course seems in retrospect like it should be a foundational program for all York U students, regardless of major.
I too rather enjoyed my fourth year course, "Visual Culture". It was an excellent transitional course into the workforce; I felt like I had an opportunity to express all I'd learned over the previous years.
Last updated October 2018