Erin Pehlivan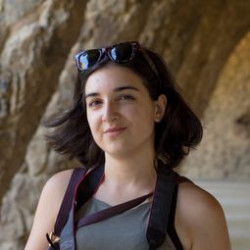 BA Honours, Communication Studies 2010
Currently: Associate Editor at With/out Pretend's The Vault

After graduating from York University's Communications program in 2010, I pursued further education at Ryerson University's Chang School and completed a certificate in Magazine and Web Publishing.
I went on to intern for Air Canada's enRoute magazine and have been published in The Globe & Mail, Maisonneuve, blogTO, She Does the City and more. I also gained experience in copywriting for Hudson's Bay Company, Koodo Mobile and Air Canada, and am now working as a freelance writer and editor. I am currently an associate editor at With/out Pretend's The Vault, which is a literary zine focused on women's writing.
I enjoyed my experience at York and continue to reflect on the courses I've taken to this day. "Media, Publics and Democracy" was a huge paradigm-shifter for me. Professor Patricia Mazepa taught us about the rise of the alt-right and populism, which, back then, I didn't realize were very real movements. Now we can clearly see how they are infiltrating society and impacting the entire world through the power of media.
Probably the highlight of my experience at York was taking part in international programs and having the support of my professors to pursue things like the international student exchange program, where I studied in Copenhagen for a semester, and the international internship program, where I interned in Ho Chi Minh City for a summer. I will never forget these formative experiences and am grateful to have had the privilege to partake in them.
Last updated October 2018