Jaspreet Grewal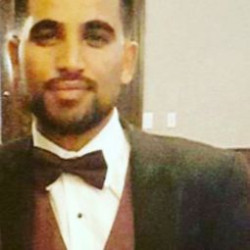 BA Honours, Communication Studies 2014
Currently: Sports Agate Editor: The Canadian Press + Editor: The Toronto Star (Digital Desk)

Timeline following graduation (2014-present):
Worked in retail
Pursued a job at RBC as a Banking Advisor
Switched to the insurance industry not long after (Intact)
Decided, after three years, to return to school for the Sports Journalism Graduate Program at Centennial College (2017). The best decision of my life
Hired by The Canadian Press immediately following Sports J school
Next? To continue to test my mettle in the journalism industry despite witnessing many close friends and mentors affected by downsizing
My time at York University afforded me the opportunity to truly understand the trajectory of journalism and how it fits into the ever-changing landscape of media and mass communication. Four years ago, as a student in the Communications program, I had the pleasure of helping coordinate, edit and publish York University's inaugural Communications Academic Journal, Impressions, which was an exhaustive but gratifying experience that truly opened doors for me in the real world. From coordinating with fellow editors (classmates) in our improvised newsroom to using InDesign to help bring an intangible idea to life — the entire process provided me a glimpse into how things operate in an actual newsroom setting and how vital communication is to the success of an organization.
I can say today, with much regret, that it was something I was not appreciative of at the time (I was young, uninvolved, and still figuring out what the heck I wanted to do in life). Looking back, I could not recommend experience enough. It was well worth it.
Professor (and now, Chair!) Anne MacLennan was incredibly gracious with her time during my four-year stint at York (yes, she was my professor for more courses than one), and she was continuously pushing her students to forge ahead and to make something of ourselves. She was, and certainly still is, the single most inspiring teacher, mentor and adviser that I have ever had the pleasure of crossing paths with. It's fair to say that I certainly would not be where I am today if not for her kind heart and eagerness to see her students excel.
For that, I am forever grateful.
Last updated October 2018