Rex Yulo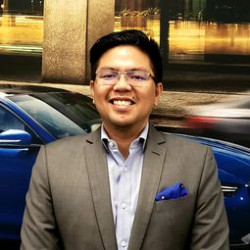 Specialized Honours BA 2008
Genesis Motors Canada

I head up marketing for Genesis Motors Canada, the newest luxury automotive brand in Canada. We're currently the only OEM disrupting the industry with a full end-to-end online shopping experience and a true customer centric mindset.
I joined Genesis in June 2019, previously having spent 12+ years developing digital solutions, building business, & process innovation for brands such as BMW (client-side) and American Express (agency-side).
I was a graduate of the Specialist Honours Communication Studies program and was appreciative of the focus (versus having to double major). It allowed me to also obtain my diploma in Creative Advertising, concurrently.
Communication Research with Prof. Anne MacLennan and Machine-Mediated Communication with Prof. David Ellis were my two favourite courses. One taught me methodologies to analyze media impact, the other provided a practical platform for utilizing new media.
Today, I still use many of the lessons I learned during the program to be critical, to question, and to study what I see both in the media and corporate environment – a testament to the program's salience.