As a Communication Studies student, you will gain a strong foundation in the field, and will also be able to customize your program to your needs. The foundation is provided by the required courses at the first and second year levels that all students will take. These courses will introduce you to key perspectives in the field of Communication Studies, and provide rigorous training in research, writing, and critical thinking. You will also be able to choose from a wide range of other courses that will enable you to develop your knowledge and skills and engage with the issues that most interest you. In addition, you will take courses outside the department, giving you the opportunity to experience York's wide range of programs in Liberal Arts & Professional Studies, the School of the Arts, Media, Performance & Design and elsewhere. You can even do a joint major with another department, or a major in Communication Studies with a minor in another field.
The three thematic areas comprising Communication Studies are Media, Culture and Society, Politics and Policy and Critical Technology Studies. You can always take courses across the thematic areas, but these help you to organize your program of study, and to orient yourself to future careers, some of which are suggested here.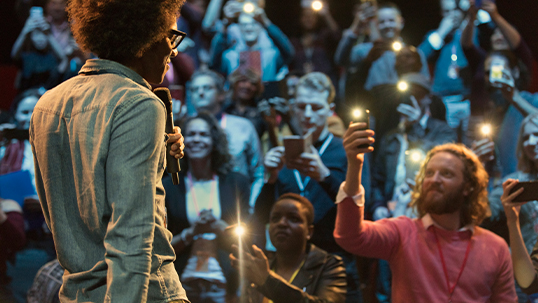 Media, Culture and Society
Media, whether more traditional forms like print or broadcast media or new forms of digital media, provide the context within and through which our cultures develop. These cultures are complex and often contested with courses in this thematic area giving students the tools to engage in these debates and translate them into real-world contexts.
Courses in this thematic area have a "7" as their second number. For example, COMN 2700, COMN 3701, etc.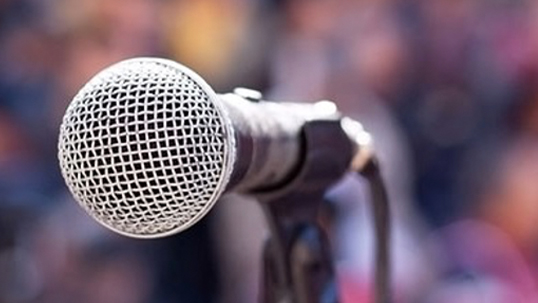 Politics and Policy
This thematic area is geared towards students interested in the business of media and the relationships between the economic and political dimensions of communication and culture. You will gain the knowledge and skills necessary to identify and participate in media production and the various decision- and policy-making processes that shape our media landscape.
Courses in this thematic area have a "2" as their second number. For example, COMN 2200, COMN 3201, etc.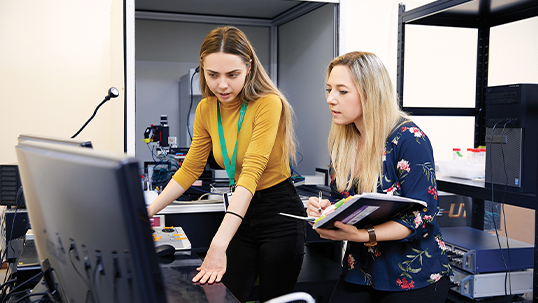 Critical Technology Studies
Courses in this thematic area provide you with the resources to think critically about the transformative impacts of technology and examine how those technologies are embedded in wider social contexts.
Courses in this thematic area have a "5" as their second number. For example, COMN 2500, COMN 3501, etc.