During the 2018-2019 academic year, Professor Maria Figueredo launched a series of workshops and lectures entitled "Literature and Music in Spanish America: Dialogues." The series was a collaboration between Dr. Figueredo and her AP/SP 4650 (Music and Literature in Latin America) students, and was sponsored by the Spanish Program and the Department of Languages, Literatures and Linguistics.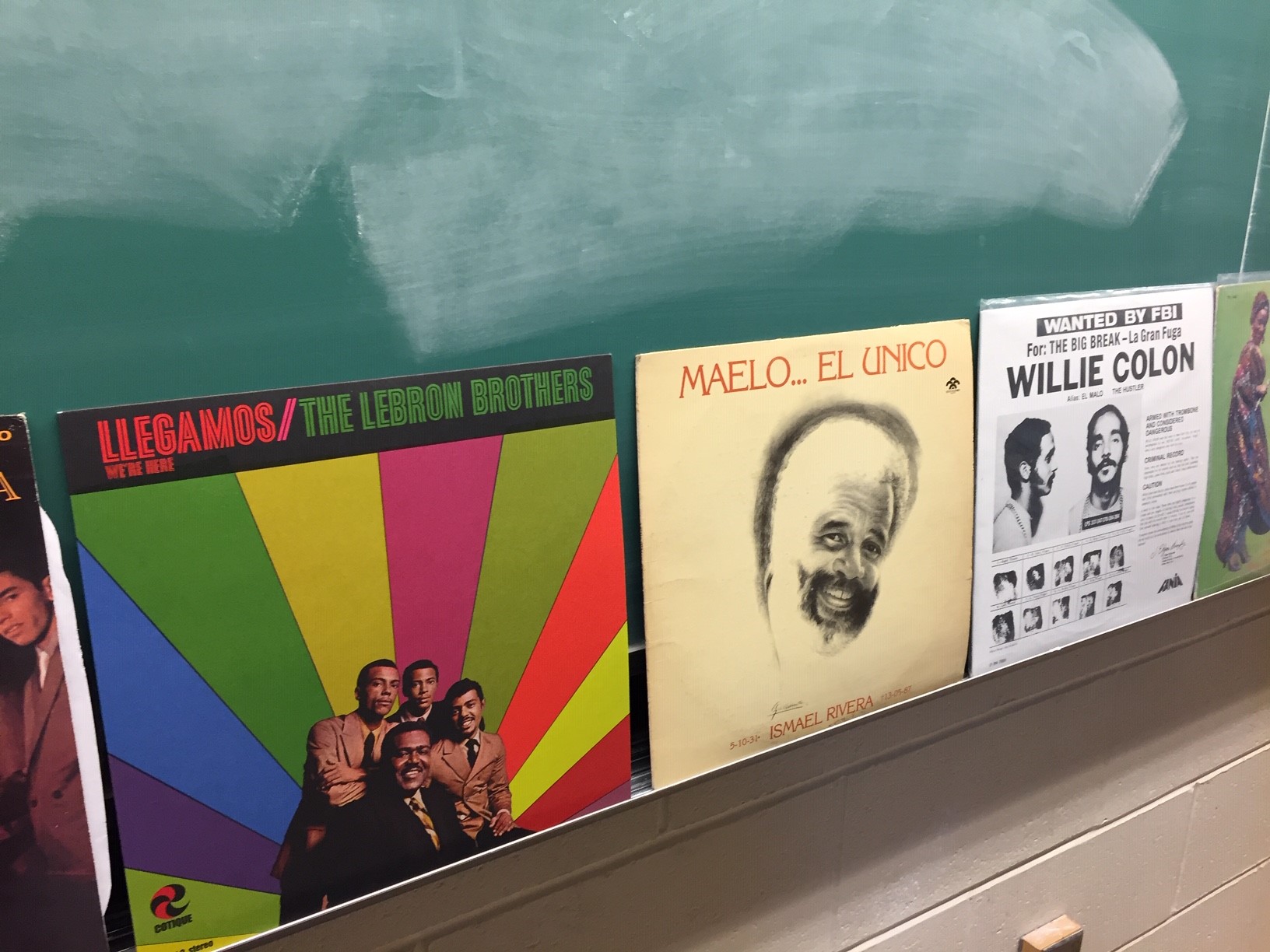 The "Literature and Music in Spanish America: Dialogues" series brought together researchers and practitioners with the goal of exploring the relationship between literature and music in a Spanish American context. Each presenter shared their own points of view and expertise and Professor Figueredo seamlessly tied each presentation with the course materials in order to create an ideal learning environment. In addition, Professor Figueredo encouraged students to involve themselves throughout the process by offering them the opportunity to reach out to the experts ahead of time and prepare an introduction and questions prior to their presentations.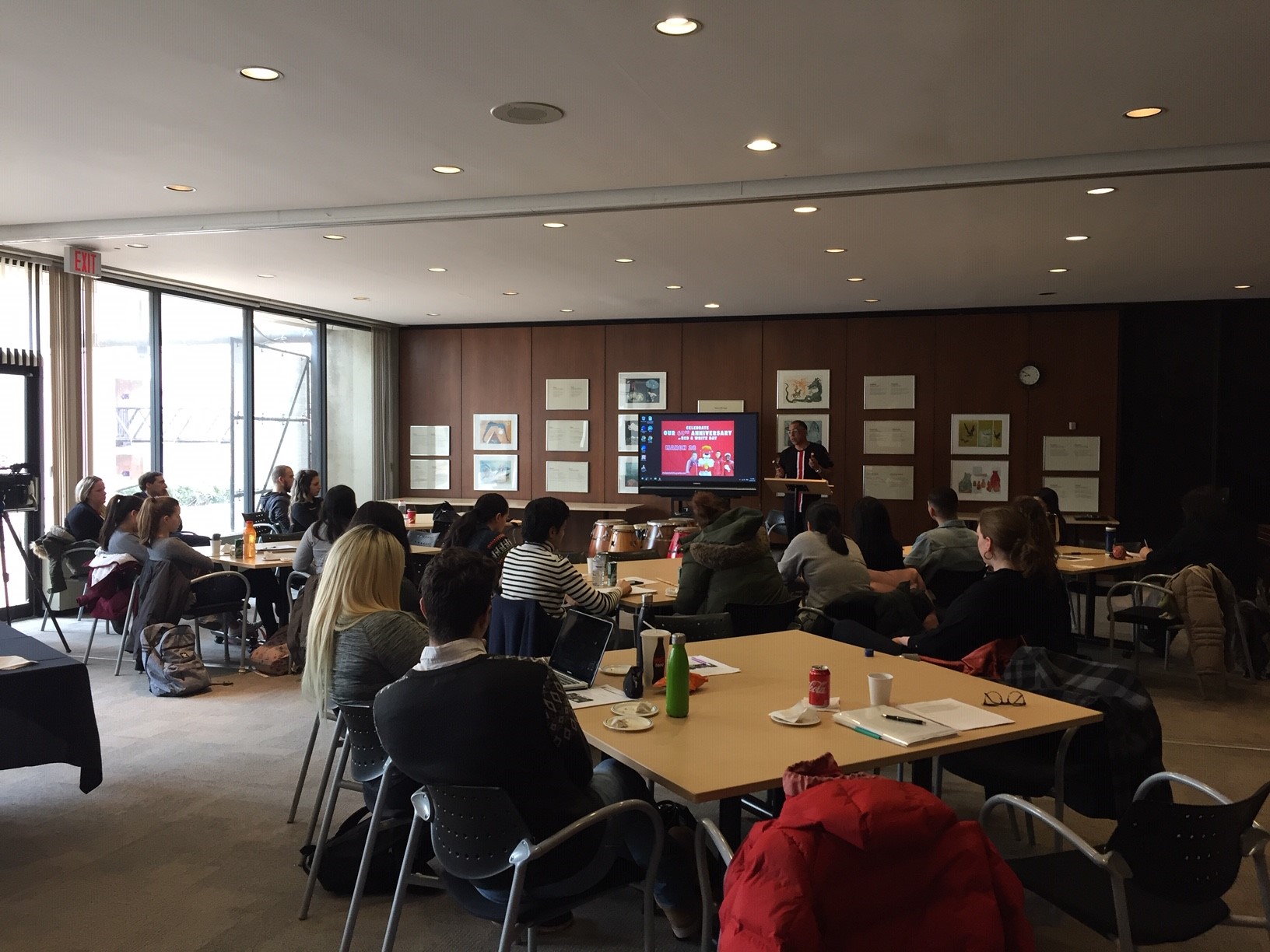 Each talk was unique and engaging in its own ways: Osvaldo Mesquita of OMNI TV brought with him clips of previous programming that captured the essence of Latin American culture abroad in that time. Dr. Cintia Cristiá fascinated students with her observations of music and its connection to paintings while discussing her research into Argentine artist Xul Solar and writer Julio Cortázar. Professional dancers Roxana and Fabián Belmonte demonstrated the beautiful sounds of the bandoneón, improvised tango dances and ended their presentation by teaching attendees some basic steps.
Dr. Judy Hellman shared excerpts of her novel and expanded on fascinating stories shared with her by Mexican immigrants living in the United States, the hardships of crossing the border and the surprising truth about how they felt about living in the US with their families shocked and inspired the attendees. Dr. Victoria Wolff emphasized the importance the implementation of a specific music education program in Venezuela and related it to a similar program right here in Toronto that provides underprivileged and minority children a safe space to play music. She explained how the El Sistema program is deeply rooted in Hispanic literary culture. Spoken Word Poet Sergio Faluótico performed poetry about migration while rich Latin American beats played strongly in the background. His timing and words intertwined with the music seamlessly and incredibly. Professor Wilton Becerra dug deep into the topic of salsa rhythms and lyrics and even demonstrated (with the help of a student) the differences in movements among the countries. The final presentation brought together the rich beat of Candombe drums with dancing. Sergio Barboza, director of the Magia Negra Candombe Group, brought various traditional candombe drums and spoke of their origins and unique aspects and taught the audience how to play the drums in their traditional African inspired way.
Students from all programs, faculties and community members were granted access to the series free of charge. Attendees were given the opportunity to obtain knowledge from professionals in their fields on an intimate level. At the end of each presentation attendees had the chance to approach presenters and comment or ask for more information. The professional yet casual environment allowed for a closeness to form between the attendees and the presenters in order to connect and share knowledge.
The series was very well received by the students and the general public. Students in their 4th year of studies tend to be under a lot of pressure and suffer from a lot of school related stress. The "Literature and Music in Spanish America: Dialogues" series allowed students to be excited about class and helped them relieve stress while gaining knowledge that enriched their studies along with their overall university experience. Combining traditional teaching methods with multimedia presentations that allow students to meet new people and experience culture rather than just reading and writing about it is a brilliant idea. Students across York would strongly benefit from similar opportunities in the future.
By Emily Armitage
Images thanks to Professor María Figueredo