Tali Yanuka Paonessa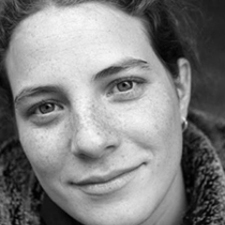 Portuguese & Luso Brazilian Studies '16
Portuguese Studies
To me, studying languages at York was much more than learning how to communicate, read and write in those languages. The courses which I took enriched my intellect by providing me with profound study materials that ranged from history, literature, poetry, linguistics and much more. Each course was full with interesting topics that made me really excited about attending my next class. Learning about the different cultures of the Portuguese and Spanish worlds opened my eyes to so many things that in my day to day dealings I do not come across. It was a journey into another, distant world and I was so happy to have experienced it.
Studies, Work and Volunteering
After graduating from York, I started my own business dedicated to growing organic, wholesome foods as well as headed a Not For Profit organization that operates as an animal sanctuary which houses cows and bulls that were about to be sent to slaughter.