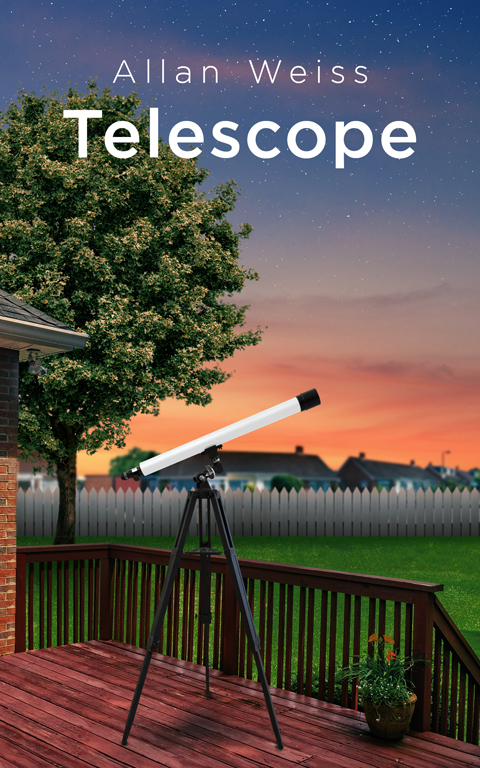 The Department of English invites you to a book launch:
Telescope by Allan Weiss
March 2, 2023, 3:30-5:00 pm
305 Founders College
*Light refreshments will be served. All are welcome! Registration is not required.
Telescope is a short story cycle about Lawrence Teitel, the protagonist of Weiss's earlier collection, Living Room. Here, we follow Lawrence from the ages of twelve to seventeen. A telescope is a device for seeing distant objects; similarly, the stories deal with seeing distances from his family.
Allan Weiss is a Professor in the Departments of English and Humanities. He is a creative writer and scholar with a variety of interests. He has published mainstream/literary, science fiction, and fantasy short stories in numerous periodicals and anthologies.
"The world's history ... is brilliantly filtered through a typical family in an isolated suburb of a place called Montréal."
— Clark Blaise