Kirsten Manley-Casimir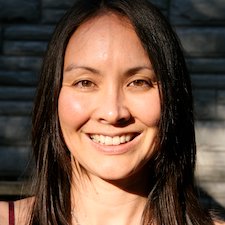 English '97
Acting Legal Director, Indigenous Justice Division
Ministry of the Attorney General, Ontario
What are you doing now?
"As the Acting Legal Director at the Indigenous Justice Division, I have the honour of working alongside Indigenous colleagues and non-Indigenous allies to push forward a disruptive, transformative mandate to strengthen justice for Indigenous Peoples within Ontario and repair the relationships between the justice system and Indigenous communities and people.  I also co-facilitate a transformative, experiential curriculum called Bimickaway that is aimed at challenging participants to relearn and unlearn what they think they know about Canada's history and its relationship with Indigenous Peoples.
My York English degree supported me in developing critical analysis skills and helped me hone my ability to communicate persuasively in my written work and oral presentations.  I have relied on these skills to complete my law degree, my Master in Law and my PhD in Law.  I also use these skills daily in my work to comment on legal opinions and litigations strategies using an anti-colonial and anti-racist lens.
The skills you build during your English degree will serve you in a variety of careers, even some careers you never imagined.  These skills of persuasive, clear writing and presenting are key skills to lead you to success in your career, whatever industry you go into.  It may not seem immediately apparent where your English degree will take you, but let me assure you that your English degree will serve you very well and set you up for success in whatever career you pursue."
"I enjoyed the years I spent at York University studying for my English degree, law degree and Master of Laws. While completing my BA, I competed as the Starting Setter on the York University Varsity Women's Indoor Volleyball Team. Our team won 3 Ontario Championships and I was named 2nd Team All-Canadian twice as well as Academic All-Canadian multiple times. I loved my combined experiences of academic rigour and athletic success while at York."