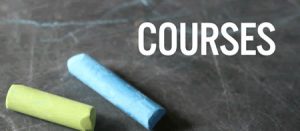 The Course Listings on the Religious Studies web site have been updated for 2020/2021. The list includes all courses taught by Religious Studies faculty in the Humanities Department as well as courses in other programs that are accepted as credit towards the Religious Studies major or minor. A separate page provides listings for courses that are offered online, though all Fall courses this year may also be mounted online.
The Religious Studies program is working on some changes to the course offerings and the requirements for the major. Three changes will be implemented for the 2020/2021 academic year:
1. HUMA 3421/3422 Interpreting the New Testament I and II has been renamed as Origins of Christianity I and II.
2. A new courses has been added: HUMA 3800 6.0 God Online: Religion in the Digital Age. This course will be offered exclusively online and likely will be mounted in Spring/Summer 2021.
3. Two long-dormant courses have been brought back into rotation: HUMA 3518 6.0 Feminist Approaches to Religion and HUMA 3802 3.0 Sikh History and Thought. Both courses likely will be offered in the 2021/2022 academic year.