We have the changemakers you're looking for. Our dynamic, engaged students are excited to partner with non-profit groups that address key issues of social and economic justice. There are several ways organizations can benefit from the contributions of LA&PS students by giving your time and mentorship.
Internship Awards Program
This innovative program provides valuable summer work experience for students at organizations advancing social and economic justice, and Indigenous rights. Reap the benefits of adding a student to your team, and we'll ensure that they are compensated with a living wage through funding from our generous donors.
Course Placements
Host a student through our course placements programming. There are 20+ dynamic courses to choose from. Students apply their disciplinary knowledge while working for your organization for 8-10 hours/week and receive academic credit in return.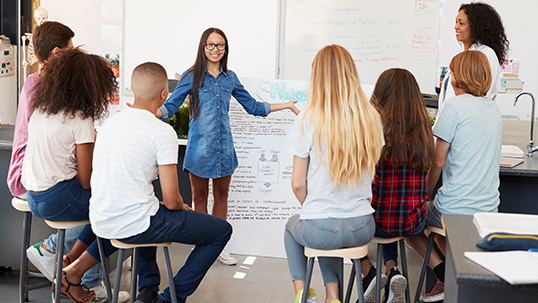 Cross-Campus Capstone Classroom (C4)
Pitch us a problem or project that has a social impact and a group of multi-disciplinary students from across York University will work together to solve it! This exciting program encourages