ADMS 3585
Intermediate Financial Accounting I
---
PASS Session Information
To find information about your session, select your section of the course from the listing below.
---
If the session is offered over Zoom, before attempting to meet on Zoom, make sure that you're joining the call at the appropriate day and time!
Hey everyone! I'm Subhanee and I am in my final year in the Bcom program. This will be my first time as a PASS Leader so I am very excited for this new role. I decided to be a Pass Leader because PASS sessions personally helped me stay on track of my work. Fun fact: I love to travel and explore new places.
— Subhanee Navukkarasan, Pass Leader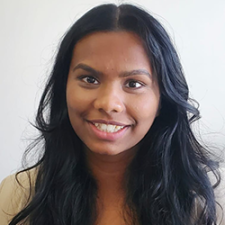 Hello everyone! I'm a 4th-year accounting major in the Bachelor of Commerce program at York University. I will be one of your PASS Leaders for ADMS 3585 this year. I've always had a passion for helping people and making a positive change in the community. So by being a PASS leader, my ultimate goal is to make a difference in the YorkU student community by creating an engaging learning environment which will help students to navigate this course. A couple of fun facts about me…I love, love, love to dance. I'm trying to turn my backyard into an English garden. And I love to experiment with my cooking and create new recipes. I look forward to seeing you at the PASS sessions this year!
— Amelie Usarambage, Pass Leader