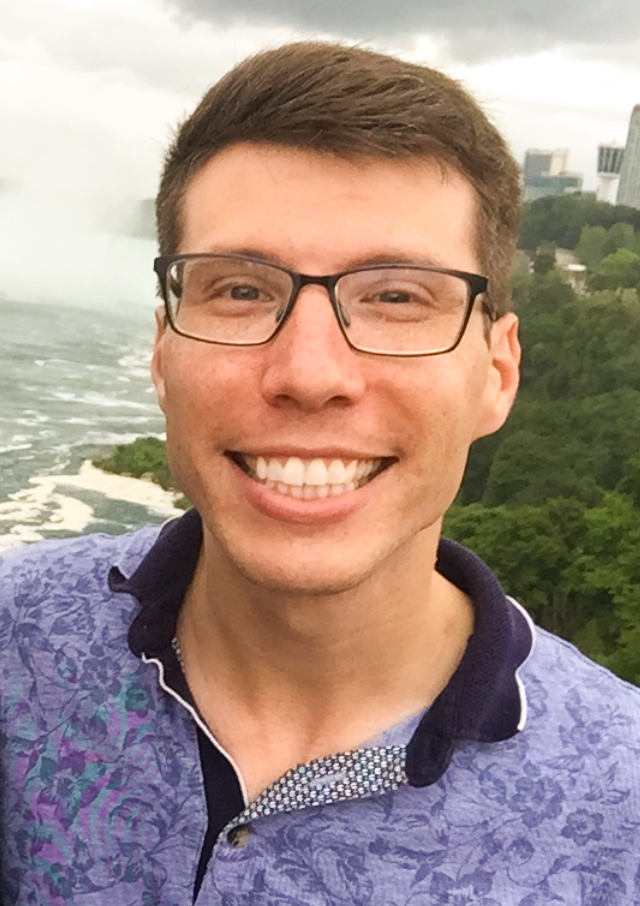 From YouTube-hosted lectures to gamifying the classroom, The Learning Curve is a series showcasing how professors in the Faculty of Liberal Arts & Professional Studies are embracing the online learning environment with creative approaches to teaching remotely.
We open the series with Tyler Totten, an Assistant Professor in the Department of Social Science's Law & Society program. Totten shares how he's using multimedia to not only better engage his students but also to create a sense of connectedness in his classroom.
How are you embracing remote teaching?
When the pandemic forced us to move teaching online, I welcomed it with open arms. While I've wanted for quite some time to try my hand at online teaching, I certainly never expected I'd have to convert three courses to an online format all at once — and in such a short amount of time.
The pandemic blew our classrooms apart, but now we have an opportunity to put them back together in ways that will work better for our students. One of the ways that I have done this is by replacing slideshows with audio lectures and interactive "guided notes" for students to complete as we move through the class. This has allowed for active learning in ways I was never able to fully realize in the in-person classroom. Rather than simply presenting information to my students, I'm now giving them the tools to put the information together themselves. This approach is quite fundamental to how I have generally restructured my courses.
How has the online landscape changed your teaching style?
Something I stressed at the beginning of the year in my introduction YouTube video for all my classes is that online learning can easily become an isolating, intimidating, and dehumanizing experience. However, just because we're all using machines, does not mean we have to lose that human connection.
Building that connection is much harder to do when the only way my students and I encounter one another is through a screen. To infuse a personal element into my online teaching, I now use audio to give feedback on assignments. Voice clips – with an actual person speaking, hesitating, chuckling – are incredibly helpful for reminding students that they are not just submitting their work to a faceless machine, but rather to a person who took the time to consider it (and them) on a very human level.
Recently, one student brought a tear to my eye when, after receiving my feedback on her assignment, she expressed appreciation for how I've treated my students "like real individuals."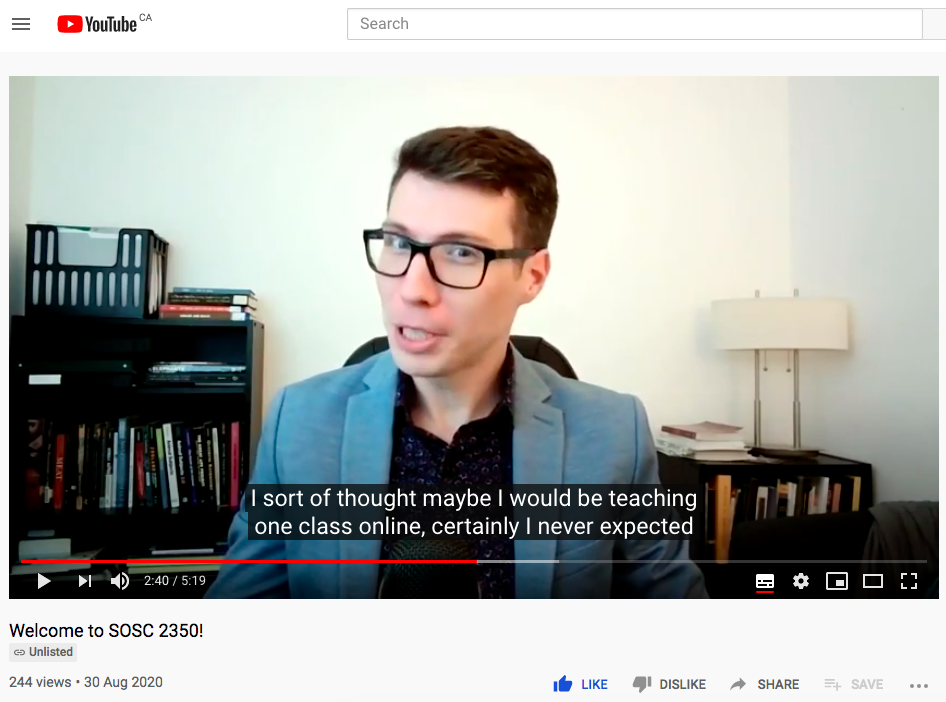 What has been the biggest challenge of remote teaching?
The biggest challenge has been the way in which remote teaching has isolated me from some of my colleagues. While pedagogy is certainly a professional interest of mine, I think most course directors can speak to the fact that a lot of how we determine how to teach is through informal collaboration with our colleagues.
I have been working to overcome this by seeking out and creating opportunities for that collegial collaboration to take place. Throughout the summer, I was running a community of practice where, on a weekly basis, we discussed common concerns and collectively brainstormed approaches for the coming Fall semester. Now that the term is underway, I'm organizing teaching development panels for my department where some of my colleagues can share with others just how they're approaching online teaching.
What's one thing teaching remotely has taught you?
Before the pandemic, I didn't have much experience with online teaching and when everything moved online, I had no choice but to learn the full capabilities of what online platforms and tools could offer.
I'm very thankful for the greater accessibility options that online teaching affords. Initially, I was concerned that utilizing audio and video could create barriers for students' accessibility needs; however, I discovered that there were tools that would enable me to support the diverse learners in my classroom. For instance, YouTube offers auto-generated captions, and I began using tools like Otter.ai to create transcripts for my lectures. These things may seem small, but they've helped make my classroom environments even more accessible than they were before.