It's time to rethink how we fix racism in banking
Caroline Shenaz Hossein
Contributed to The Globe and Mail
Published November 19, 2020, updated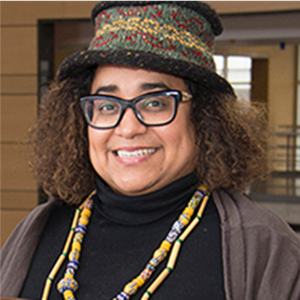 The federal government has promised to "build back better" from the pandemic. If that's the case, one of the things it needs to consider is how to make banks more accessible to Black Canadians.
The Liberals recently announced a partnership with a number of financial institutions to create a Black Entrepreneurship Program worth a combined $221-million over four years to address systemic racism and help Black business owners recover from the pandemic.
Most of the funding will come in the form of credit, with Ottawa providing up to $33.3-million for loans worth between $25,000 and $250,000, and $128-million in commitments from Canada's Big Six banks as well as two credit unions.
A small group of people from the Black Business Professionals Association in Toronto, the Canadian Black Chamber of Commerce, Groupe 3737, Côte Des Neiges Black Community Association and Nova Scotia's Black Business Initiative helped structure the new program, which also includes $53-million for Black-led business organizations to build a better ecosystem of support for business owners and $6.5-million for data-collection to identify barriers to success.
While I admire the work of the Black-led groups involved and agree that prioritizing business issues facing Black entrepreneurs is crucial, I believe working with formal bankers who have a poor diversity record and complicated history with Black people is unsettling at best.
Ottawa has missed an opportunity to instead rethink banking and engage the informal co-operative banking systems that Black people, especially women, have always been using as a way to manage systemic racism. Targeted subsidies to these localized systems can help support a national network that offers a wider range of sources to access funding for business.