Zena Havelock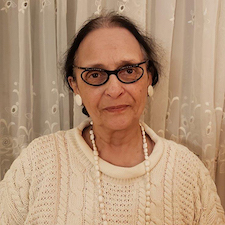 Zena Havelock, MSW, RSW graduated in 1983 consecutively with a Bachelor of Arts degree in Psychology and a professional Bachelor of Social Work degree from York University, Atkinson College. This was achieved following fifteen years of part-time study while she worked full-time as a secretary in Probation and Parole and raised her family.
A strong volunteer commitment with Catholic Children's Aid developed skills in a Teenage Mother's Support Program and a Child Abuse Program. During Zena's years of undergrad study, she developed a strong interest in palliative care and bereavement, choosing this field as her area of professional specialization. She worked at several GTA hospitals as a medical social worker, specializing in palliative care and developing programs for terminal patients and bereavement support care.
Zena revisited her academic endeavours and in 1990 completed an eight-month Master of Social Work degree from University of Toronto. In 1995 she departed formal healthcare and set up her current private practice. She became a Certified Social Worker in 1983 and was one of the first Registered members of the current College of Social Workers and Social Service Workers.
Zena has been a member of Ontario Association of Social Workers since 1983, and provides mentoring services to students, recent graduates, and foreign-trained social workers. Zena also mentors York University, Social Work Programme, students and graduates. She has presented numerous presentations and workshops in palliative care, bereavement, sexual harassment, relationships and family dynamics, anger and stress management. She provides counselling to clients individually as well as couples and families in a variety of life difficulties. She has developed and facilitated numerous support groups.
Zena has been active in a variety of organizations and committees ranging from disability issues to bereavement groups. Zena is a recipient of a "Certificate of Appreciation Award" from Catholic Children's Aid and Bereaved Families of Ontario/York Region "Volunteer of the Year Award".