Anthony Antonacci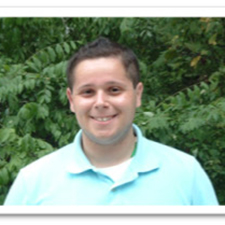 2013
Policy & Program Advisor
Ontario Ministry of Transportation
Tell prospective students a bit about the work you do.
I currently work for the Pan Am/Parapan Am Games Branch with the Ontario Ministry of Transportation. Here, we lead the development of an integrated, multi-modal transportation plan that fulfills accessibility and mobility needs of athletes, officials, residents and visitors of the 2015 Pan Am/Parapan Am Games, taking place in July/August 2015.
My position involves project management functions such as the development of project timelines and tools to ensure that key transportation planning deliverables are identified and on track. I am also responsible for risk management, oversight & delivery, and management of a multi-jurisdictional committee involving stakeholders from municipalities and transit agencies from across the Greater Golden Horseshoe Area.
My duties have recently expanded to include leading the development of operational plans for sports taking place at the downtown Toronto Pan Am/Parapan Am venues. I am also assisting with coordination of a testing and readiness schedule to determine opportunities before the Games to create and refine existing plans for many different aspects of Games transportation delivery.
Tell prospective students a bit about how your studies at York helped you to get where you are today.
The MPPAL program at York provided valuable experience and opportunities that have both directly and indirectly helped me to successfully pursue a career in public policy.
Courses such as Public Management and Public Finance include review and discussion of case studies reflecting real-life situations in the civil service. Briefing notes are also assigned as part of a class grade, providing practical experience. Courses on statistical analysis and performance measures have also proven to be useful in providing sound policy advice to senior management, deputy ministers and ministers.
As I continue to experience more of the civil service, I frequently find myself drawing comparisons to lessons learned through the MPPAL program, which has justified my decision to enter the program in the first place.
More directly, I was able to initially enter into the civil service as a co-op student by connecting with a former York alumni who was generous enough to provide opportunities to students with the MPPAL program. From there, I was able to use the skills provided by MPPAL to secure further employment with the Ontario Public Service and begin my career in public policy.