Apollo Ojara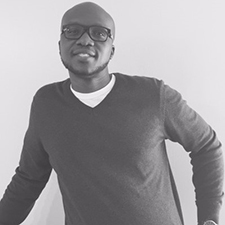 2017
Senior Program Analyst
Ministry of Health and Long-Term Care
Tell prospective students a bit about the work you do.
My role consists of leading the engagement with program areas and central agencies to develop and finalize the Ministry's planning process submission and budget. Responsibilities include: Leading the development and finalizing of quarterly reports; review and analysis of transfer payments funding packages outside of Ministry allocation and on all direct operating expense funding packages; review and analysis of in-year and multi-year appropriations for programs; providing advice, consultative service and guidance to various central agencies and program areas within the Ministry to support the Government's fiscal strategy and policy priorities; conduct fact checks, develop reports/work on information requests for central agencies and program areas within the Ministry and serve as the key contact between the Ministry and Ministry of Finance.
Tell prospective students a bit about how your studies at York helped you to get where you are today.
My studies at York, primarily MPPAL, played an immeasurable part in getting me to where I am today. I am certain that my ability to easily transition into my current position was due to the MPPAL program. The confidence I gained as a student, the topics addressed, and the way the courses were presented - all played a key part. Through the program I was able to sharpen multiple skills - critical thinking, analysis and presentation, to name a few. The knowledge I gained from all the courses, e.g. Public Finance and Accounting, Program Evaluation and Public Policy Analysis gave me a solid base to take on this and future roles.