Asare Kester-Akrofi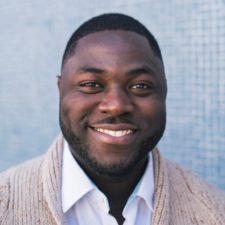 2020
Senior Change Management Consultant
City of Toronto
Senior Change Management Consultant at City of Toronto
Master of Public Policy, Administration, and Law 2020
Tell prospective students a bit about the work you do.
As the Senior Change Management Consultant in the Policy, Planning, Finance and Administration Division, I leverage my knowledge of key issues on race, racism and in particular anti-Black racism to manage, influence, develop and implement complex initiatives and systemic change efforts to address systemic discrimination and barriers for Black staff. I provide strategic advice, leadership and support to the Deputy City Manager and the Infrastructure & Development Services Senior Management Team on the coordination and implementation of action items outlined in the IDS Confronting Anti-Black Racism Framework of Enduring Action using diversity, equity and inclusion principles and an anti-oppression framework. The scope and scale of this work spans ten (10) divisions and directly impacts approximately 11,000 employees.
Tell prospective students a bit about how your studies at York helped you to get where you are today.
In order to further my career, it was integral that I pursued higher education. My advancement within the public service is directly attributed to my success within the MPPAL program. This was undoubtedly an iterative process, requiring a steadfast approach and patience. Most of all, it required surrounding myself with a strong support system and the program provided many opportunities to grow my personal and professional networks. I was equipped with the right tools, theoretical perspectives and critical thinking necessary to thrive in government. Participating in the MPPAL program was a beautiful experience that required diligence, determination and energy, and I cannot begin to quantify the intangibles gained. I am grateful for the access to opportunities realized because of the program and the exposure to high-calibre classmates and faculty alike.