Ashley Burger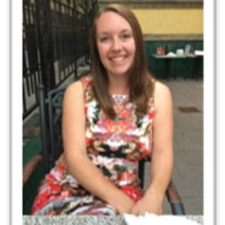 2010
Senior Policy Advisor
Ministry of Education
Tell prospective students a bit about the work you do.
I am a Senior Policy Advisor working in the Ontario Public Service. I currently provide policy advice and conduct consultations and research on a variety of topics relating to early childhood education, special education and kindergarten. I began working for the OPS in 2007, and have enjoyed being able to delve into different topics every time I join a new ministry.
Tell prospective students a bit about how your studies at York helped you to get where you are today.
Completing my master's degree at York helped to refresh and enhance my understanding of public policy and the legislative process. It has also helped me to progress in my career, as I have had two promotions since completing my degree, and to meet others who are following a similar career path.