Ashley M. Cabral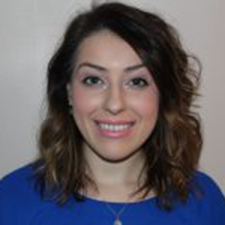 2017
Senior Advisor
Metrolinx
Tell prospective students a bit about the work you do.
In February 2022, I joined Metrolinx as a Senior Advisor. In this role, I support the Occupational Health, Safety and Environment area of the Safety Division within Metrolinx. I provide end to end project management services and program development, deliver the project management of enterprise-wide transformational initiatives and support the development and implementation of communications and change management strategies. Overall, I am responsible for creating a forward-thinking culture of success that supports the Metrolinx mandate. Prior to joining Metrolinx, I spent over 10 years in the Ontario Public Service in various roles from operations to program and policy development. The transition from the OPS to a provincial agency was seamless.
I am also an enthusiastic volunteer: I currently serve on the Institute of Public Administration of Canada (IPAC) National and Toronto Regional Boards. I lead the new professionals' services including an annual new professionals' event in July, mentorship program and advisory council with schools of public policy across the Greater Toronto and Hamilton Area. My goal is to provide a space for ongoing learning in public policy and administration.
Tell prospective students a bit about how your studies at York helped you to get where you are today.
I graduated from the program in October 2017. The Master, Public Policy, Administration and Law (MPPAL) degree enhanced my public sector experience. It challenged me to be open to new opportunities and ways of thinking. Choosing to attend the School of Public Policy & Administration (SPPA) was one of the best decisions I could have made for my career. One of the best parts about the program was the fact that it is a part-time program, allowing me to continue working full time and using what I learned on a daily basis in my current work. The course work was challenging, but the skills and knowledge that I gained were of immediate value in the workplace; especially time management skills. Most importantly, the program has been an excellent avenue for networking. Professors and students were engaged, cared about their work and created a challenging yet supportive learning environment. I will be forever grateful for the experiences, and for the access these networks continue to grant me to some of the most innovative minds in public administration today.