Bert Lauwers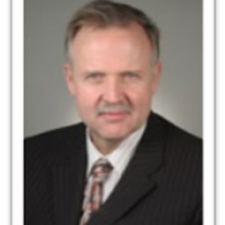 2014
President and CEO
Ross Memorial Hospital, Lindsay Ontario
Tell prospective students a bit about the work you do.
I am the President and CEO of a medium-sized hospital in the City of Kawartha Lakes. We have over 800 employees including unionized and non-unionized staff, with an annual budget of $85M.
Tell prospective students a bit about the work you do?
The Master's of Public Policy, Administration and Law was remarkably relevant to my day-to-day activities, which involve all three disciplines. Writing skills are essential in today's working world, and mine were definitely refined during my studies. Researching, developing positions and communicating these both in the written form, and orally in presentations, are key and vital components of my daily work life.
The MPPAL program is a unique educational experience that provides insights into:
Public Administration: a vital area to understand in health care;
Public Policy: a driver of health care policy and linked to strategic choices; and
Law: is the administrative vehicle upon which government exercises direction and control for the health system, with such legislation as the Excellent Care for All Act.
Learners are encouraged and taught to write, develop and deliver projects, work in teams, publicly speak and deliver oral presentations, and critically analyze current events from the financial, political, and policy perspectives.
This Masters program was everything I hoped it would be, and more. The professors were outstanding. I believe the program was instrumental in providing me the necessary skill set to be successful in my administrative role.