Bonnie Granata Nunnari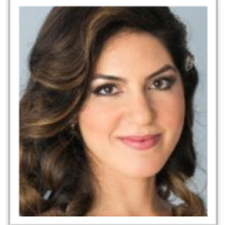 2013
Business Development Manager, Global Business & Emerging Industries
Calgary Economic Development
Tell prospective students a bit about the work you do.
As the Business Development Manager of Global Business and Emerging Industries, I am part of a team that facilitates opportunities for economic growth in Calgary.
Main responsibilities:
Identify and support business retention, expansion, and investment attraction opportunities to Calgary region;
Connect business, government, consuls, and incoming/outgoing trade missions from around the world;
Identify and develop opportunities to leverage trade in international markets;
Develop and facilitate programming and events in the Global Business Centre on industry and policy challenges.
Tell prospective students a bit about how your studies at York helped you to get where you are today.
As an undergraduate and graduate of York University, I can confidently say the university has played a large part in shaping my success.
The Masters in Public Policy, Administration and Law opened doors to prospects in various fields, not just policy work. The program provided an opportunity to engage in and apply critical thinking to policy challenges - which is a key skill for a variety of professions.
Armed with both practical and theoretical teachings from the program, I practice much of what I learned in MPPAL. In my current role, I need to be aware of challenges, trends, and events that impact a multitude of stakeholders around the world. How I approach such challenges and act on them has been largely influenced by the program's courses and professors.