Corey Davidson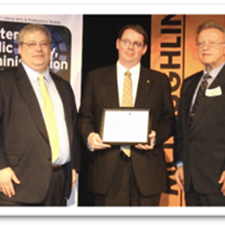 2013
Executive Assistant to the Assistant Deputy Minister
ServiceOntario, Ministry of Government and Consumer Services
Tell prospective students a bit about the work you do.
In a nutshell, I coordinate activities across three branches in my division, which is led by the Assistant Deputy Minister.
My duties include: preparing and editing briefing materials, hiring and managing staff, responding directly to customer concerns, acting as the primary liaison with other executive offices, briefing senior executives, crafting speeches, planning events and managing the divisional budget.
I also must be available 24/7 to handle anything else that might come up.
Tell prospective students a bit about how your studies at York helped you to get where you are today.
I believe that I have used something from every course in the MPPAL program in multiple positions in the Ontario Public Service.
A few examples:
The constitutional and administrative law classes have enhanced my ability to analyze current or proposed legislation and engage in conversations with policy experts and legal counsel.
The statistics and accounting classes have enhanced my ability to interpret and reconcile data, including performance measures, budgets and research reports.
The human resources management class has enhanced my ability to manage staff and understand and anticipate organizational behaviour.
Completing this program will help you get to where you want to go in your career - whether in the public, private or non-profit sector, government relations, or academia.