Ezra Isaacson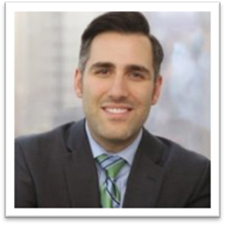 2014
Team Lead - Financial Decision Support
Ministry of Health and Long-Term Care
Tell prospective students a bit about the work you do.
I lead a team of analysts that facilitates financial decisions. This includes leading the ministry's Audit Secretariat and facilitating certain hospital funding decisions.
Tell prospective students a bit about how your studies at York helped you to get where you are today.
Prior to the MPPAL, as a Chartered Professional Accountant (Certified Management Accountant), my career options were more limited, primarily focused in accounting and financial management. However, through the MPPAL program, I have enhanced my management, research and writing skills in a program focused on a combination of legal, policy analysis and public management skills to broaden my career options and overall potential. For example, my current role combines both my financial background and the policy/management skills obtained in the MPPAL program.