Faria Majeed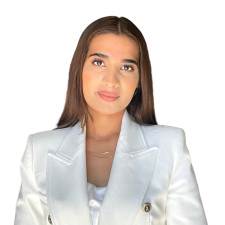 2022
Policy Analyst
Ministry of Education
Master of Public Policy, Administration and Law 2022
Tell prospective students a bit about the work you do.
As a Policy Analyst, my role is to provide assistance to senior leadership in providing critical advice to senior executives and elected officials regarding emerging and contentious issues. I support on a daily basis by drafting various briefing documents, including information notes, briefing decks, speaking notes, replies to correspondence, as well as Cabinet or Treasury Board submissions.
My role requires extensive research and synthesizing information from various policies and legislation, with the end goal of prioritizing and pushing the agenda put forth by the government in power.
Tell prospective students a bit about how your studies at York helped you to get where you are today.
While in the MPPAL graduate program, I concurrently undertook the Graduate Diploma in Justice System Administration (JSA). Both the MPPAL and JSA gave me greater depth and breadth of understanding of the intersection between law, the courts, public policy and public administration. The structure of the MPPAL program really helped me fine-tune my academic writing skills that I now apply in my current role drafting documents for policy development. These skills have enhanced my expertise by allowing me to provide advisory services to senior and executive leaders. For instance, the Program Evaluation and Public Policy Analysis course has taught me policy research and evaluation design and a greater familiarity with the evaluation tools used in the Ontario Public Service (OPS).