Jennifer Nguyen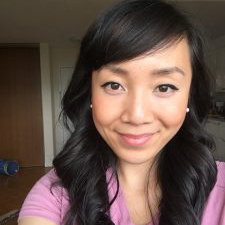 2016
Policy Analyst

Tell prospective students a bit about the work you do.
I currently work in the Intergovernmental Relations Unit, where I work closely with stakeholders in all provinces and territories on a variety of policy issues related to health care. My day to day work includes coordinating Deputy Minister and Minister teleconferences and meetings, reviewing meeting materials, developing briefing notes and briefing decks, and collaborating with program areas across the ministry on issues related to Indigenous health, the Canada Health Act, and mental health.
Tell prospective students a bit about how your studies at York helped you to get where you are today.
Being a part of the MPPAL network increased my connections and interactions with working professionals in the OPS. Through meeting classmates in the program, I was able to learn more about the nature of public service work from highly experienced public servants, and also receive references and job recommendations that led me to my first OPS interview.
The structure of the MPPAL program allowed me to balance my professional development and continued work experience while earning a graduate degree. This also allowed me to greatly improve my time management skills, research and writing abilities, and further my understanding of policy development.
The diversity in courses and research opportunities allowed me to gain a deeper understanding of public administration. Each professor shared a unique perspective and expertise on public policy issues which has been highly relevant and helpful for my current position.