Jocelyn McCauley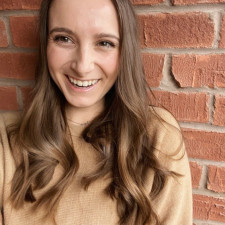 2020
Senior Advisor to the Chief Safety Officer / Lobbyist Registrar
Metrolinx / Town of Collingwood
Master of Public Policy, Administration and Law 2020
Tell prospective students a bit about the work you do.
In November 2020, I joined Metrolinx as the Senior Advisor to the Chief Safety Officer. In this role, I support the Chief Safety Officer in the areas of corporate administration, team governance and operations, senior management team advisory, stakeholder management, and enterprise strategy alignment activities. I also coordinate and lead the development and implementation of policies and procedures in the areas of safety and system assurance, in addition to CEO, SMT and Board reporting and initiatives. As Senior Advisor, I regularly represent Metrolinx with senior executives and management at the Ministry of Transportation, Transport Canada, and across Ontario municipalities to advance policy initiatives, intergovernmental strategies and coordinate project activities.
At the same time, I continue to serve as Lobbyist Registrar for the Town of Collingwood. As Registrar, I am responsible for maintaining the Registry by reviewing, and verifying registrations/returns for acceptance, compliance, and conduct. I also routinely carry out outreach and education, providing information and support to lobbyists, public office holders, the public, and all relevant stakeholders.
Tell prospective students a bit about how your studies at York helped you to get where you are today.
My time as an MPPAL student very much contributed to where I am today. When I applied to the MPPAL program, I was working at the Legislative Assembly of Ontario as Clerk of the Standing Committee on Government Agencies and the Standing Committee on Social Policy. As a Committee Clerk, I understood the ways in which elected officials, government actors, and the public interacted with the legislative process. However, I knew little of how decisions were made prior to the introduction of a bill or motion in the House or of how these decisions were implemented once enacted. Wanting to learn more, I applied to York University's Master of Public Policy, Administration and Law (MPPAL) program. While I expected to learn the core elements of any public policy and administration program, I did not anticipate my studies would lead me to my current role. As an MPPAL student, not only did I gain a whole host of new skills and knowledge but also heard from various leaders in the transportation sector, including from my professors to Metrolinx's current Chief Planning Officer. I also had the opportunity to participate in the Canadian Council of Public Private Partnerships (CCPPP) Annual Conference as a student delegate where I learned of emerging trends and best practice in transportation. These experiences in many ways prepared me for, and motivated me to, apply for my current role at Metrolinx.