Joseph Martino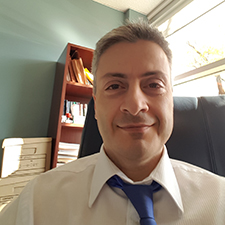 2016
Deputy Director
Special Investigations Unit - Ministry of the Attorney General
Tell prospective students a bit about the work you do.
I am the Deputy Director of the Special Investigations Unit (SIU), the province's civilian agency responsible for the independent investigation of incidents in which the police have caused serious injury or death, or are the subject of a sexual assault complaint. Come June 30, 2018, the mandate will expand to include all cases in which the police have discharged their firearms at a person.
In the role of Deputy Director, I lead a team of legal, communications and outreach professionals. I am also part of the senior executive with shared responsibility for the general administration of the office. At the Director's discretion, I am authorized to exercise the Director's statutory powers and duties under the SIU's governing legislation.
Tell prospective students a bit about how your studies at York helped you to get where you are today.
The MPPAL program was excellent preparation for my current position. In fact, I know the skills and knowledge I acquired through the program were instrumental in my promotion to the position in January 2018.
Whether in the realms of policy formation, administration and legal issues within the office, or as a participant in broader processes within government, I find myself drawing on what I learned through the MPPAL program on a daily basis. I am better able to assess the effectiveness of office programs, and performance objectives and measures because of my MPPAL studies in research methods, program evaluation and public management. The course in leadership and human resources has been very helpful as I attempt to draw the best out of my team and the office staff in general. Lastly, I would point to the program's focus on issues of diversity and equity as informing my overall approach to management in the public sector and, in particular, my approach to human resource issues.