Judith D'Souza Soares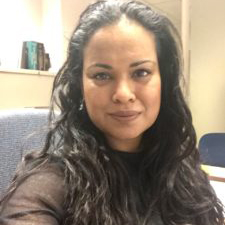 2013
Director, Occupational Disease & Survivor Benefits Program
Workplace Safety & Insurance Board
Tell prospective students a bit about the work you do.
At the Workplace Safety & Insurance Board (WSIB), I lead a multi-disciplinary team of adjudicators, nurses, occupational hygienists and their managers who are responsible for making entitlement decisions in all acute, chronic, and long latency disease claims and fatalities (both traumatic and disease-related). My role involves being adept in thinking strategically to evolve the program while adhering to both governing legislation and policy guidelines, and process improvements to manage the day-to-day business. Issue management is also a very important component of my role which requires strong communication skills with external stakeholders, internal partners, and WSIB senior leadership.
Tell prospective students a bit about how your studies at York helped you to get where you are today.
The MPPAL program built my confidence to transition from leading teams to now leading a program with significant profile at the WSIB. The variety of courses, and the comprehensiveness of their content, allowed me to gain a greater understanding of the different subject areas while also learning very practical strategies to apply when faced with business challenges. The support of the faculty while enrolled in the program (and even post-graduation) has been extremely valuable to fuel my pursuits of further post-graduate studies.
Judith D'Souza Soares is also the recipient of the 2020 Foster-Greene Award for Excellence in Public Policy, Administration and Law. Her 2020 special keynote address titled What Matters Most: Crucial Leadership Lessons the COVID-19 Pandemic Has Taught Us can be viewed on YouTube.