Kevin Giddings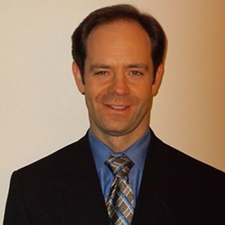 2015
Project Policy Analyst
Ministry of Health and Long-Term Care, Government of Ontario
Tell prospective students a bit about the work you do.
I currently work with the Strategy & Communications team of the Emergency Health Services Branch which oversees ambulance services in Ontario. I work with a group of professionals that provide communications services and issues management to our branch in support of the Assistant Deputy Minister's Office.
Tell prospective students a bit about how your studies at York helped you to get where you are today.
Working for the Ontario Public Service (OPS) for the past 15 years, the MPPAL program has been a perfect complement to my professional career. The program has enhanced my knowledge and understanding of public policy development and implementation, public finance, public management and the importance of the rule of law and administrative law in government. I am able to apply what I have learned in the program throughout my daily work in the OPS.
The program has been an excellent avenue for networking amongst colleagues, professors and also provided exposure to elected and non-elected government officials. Having served as an executive member and president of the Graduate Students' Association of Public Policy, Administration and Law, I continue to further enhance my networking and leadership skills and develop greater team building skills, a quality that is key in the public service. As a student leader I worked closely with faculty on several initiatives that not only helped the current student body, but future students in the program as well. The MPPAL program has truly enhanced my career and my personal academic fulfillment and achievement.